 Adorable Home Mod Apk v1.24.5 (Unlimited currency)
1.24.5

for Android
Updated on
Fri Mar 24 14:17:27 CST 2023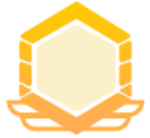 6.0

MOD Info :
The number of love props does not decrease but increases The description of Adorable Home
Unlimited currency
Adorable Home Mod Apk is a development casual game, you can build a world where you and your friends live with cute animals in your own house. Have you ever thought about such a picture in your mind, you have pets around you every day after get off work, your partner, or your lover, you have arranged everything early. Too busy with work, too limited living space, and not enough budget to support such a home? It doesn't matter, all these good things can be realized in the world of Adorable Home Mod Apk!

Props for Adorable Home Mod Apk
Whether it is going out to buy, preparing food for partners, or buying furniture and decorations, all need important props and love.
When you have enough love, you can buy things to decorate the house and buy accessories for the cats to dress up.

Earning Hearts in Adorable Home Mod Apk
Take a little time every day to get close to the cats, clean them, play with them, and they will give you love.
Not only the room can be decorated, but also the garden. Depending on how the garden is arranged, it will attract different mysterious visitors. They are little animals outside, and they bring love when they come.
By watching commercials, you can even get double the love.
The above is just to tell you the operation method of the game, this version of Adorable Home Mod Apk has unlocked the number of hearts, you can decorate your house as you like.

The design of Adorable Home Mod Apk is very heartwarming, and every warm moment in the cabin can be recorded with screenshots. If you like this kind of simulation games, we also recommend The Sims™ FreePlay Mod Apk for you. Download now, more scenes are waiting for you to explore!

——Uploaded by the user
Show More

Category: Simulation Publisher: HyperBeard Requirements: Andriod 5.0+ Publish Date: Fri Mar 24 14:17:27 CST 2023
Show More

Articles About Adorable Home
Adorable Home
Unlimited currency
1.24.5 Update
Updated on 

Fri Mar 24 14:17:27 CST 2023

准备好迎接最可爱的家庭成员了吗?

向你可爱的家庭中最小的成员问好!迈出下一步,分享所有的爱。
Show More

Reviews (0)

Write Review No content~