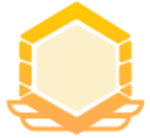 6.0 The description of Ancient War Simulator
Ancient War Simulator is a strategy war game with diverse arms. You need to build a powerful army, destroy the enemy, acquire resources, and help the army grow. Under the dangerous and cruel war, with your excellent command ability, you will finally Lead the army to a brilliant victory.
1. There are a large number of levels in the game, but the attack determination in the game is indistinguishable, so it is the player's own control of the formation of troops.
2. Unique and interesting physics engine allows players to feel the real atmosphere of war in the game.
3. Hot and enthusiastic war scenes, extremely concise command mode, just right thinking and operation ratio.
4. Strengthen the core element of "strategic thinking" in the classic war strategy game, and the routine is extremely deep.
——Uploaded by the user
Show More

Ancient War Simulator 1.0 Update
Show More

Category: Strategy Publisher: WHWL Requirements: Android 5.0+ Publish Date: 08/12/2021