 Bubbu Mod Apk v1.121 (Unlimited Currency)
1.121

for Android
Updated on
Thu Nov 30 11:14:18 CST 2023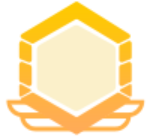 7.2

MOD Info :
1.Unlimited Diamonds
2.Unlimited Currency PlayMods Space Features
PlayMods is committed to developing gaming auxiliary tools for users

Cheat Engine


Speed Hack


Auto Clicker


Spilt Screen


Rotate Screen


App Cloner
The description of Bubbu Unlimited Currency
Game Introduction
Bubbu Mod Apk (Unlimited Currency) is an online virtual pet development game. Players can interact with cute kittens in the game and complete some small games to earn money to buy items for kittens. Meet Bubbu, your new virtual pet. He is an adorable, emotional, and lovable cat who enjoys eating delicious food, taking selfies, visiting friends, and dancing. Have fun at Bubbu's home and find out other secrets about your pet's life. Explore Bubbu's colorful world with many adventures that are sure to surprise you.
Gameplay
1. Bubbu is waiting to be fed, dressed, cuddled, and bathed by you. This adorable cat needs your love and attention every day, so take good care of it from morning to night. Make sure your kitty is always happy and smiling, but never hungry, sleepy, sick o,r bored.
2. Take Bubbu to the stylish dressing room and dress him up stylishly. Also, don't forget to build a dream home for your lovely pet. Customize and decorate it with a range of awesome furniture to make your cat's home beautiful, warm and cozy.
3. More than 30 fun mini-games will give you food or coins to buy items for your virtual cat. Challenge your friends and follow them to get high scores through global leaderboards.
4. Sometimes Bubbu needs the help of a doctor because he often jumps on the couch or plays small games. Take Bubbu to the cat's hospital and heal him. Treat his toothache, fever, tail injury o,r fracture.
5. Turn the wheel of fortune every day, complete daily challenges, and explore friends' houses for extra rewards. Completing the achievement will give you free diamonds to buy something special for your pet.
6. The land of Bubbu offers you tons of activities. Customize Bubbu's house into a cute cat villa. As a true farmer, you can grow organic food in your garden and milk your milk every day. Go for a walk, fish o,r dive by the sea.
Game Features
Players can walk to the beach to catch fish or dive. You can run to the city, and ke a rocket to space to defend the earth from alien invasion. Play football, play basketball, traverse a seaside reef, or climb a tree. Try to experience different activities and listen to the beautiful sounds of nature throughout the day.
Bubbu Series
Bubbu School My Cute Pets Animal School Game Mod Apk(Large gold coins)
Bubbu Restaurant - My Cat Game Mod Apk (MOD)
——Uploaded by the user
Show More

Category: Simulation Publisher: Bubadu Requirements: Android 5.0+ Publish Date: Thu Nov 30 11:14:18 CST 2023
Bubbu Unlimited Currency 1.121 Update
Updated on Thu Nov 30 11:14:18 CST 2023

bug fixed
Show More

Reviews (0)

Write Review No content~