 Cover Strike Mod Apk v1.8.29 (Unlimited Money)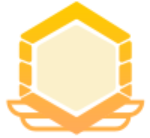 6.0

MOD Info :
1.Unlimited Money
2.Unlock Weapons The description of Cover Strike
Unlimited Money
Cover Strike Mod Apk is a simulation shooting game where players can form a team offline, challenge other teams and win the final victory.
Cover Strike Mod Apk Game Content
In Cover Strike Mod Apk, players will be able to form various types of formations, including groups of four, groups of two, and singles. At the beginning of the game, players will be air-dropped to the ground to fight, and the task is to find all the enemies on the map and kill them. In normal mode, players can get weapons before the airdrop begins. In the mission mode, the player needs to collect the firearms on the ground to attack, and the player only needs to control the character to walk over the floating firearm sign to get the firearm. Players can use auxiliary weapons such as grenades to attack. In the mission mode of Cover Strike Mod Apk, the first-person perspective is mainly used.
Cover Strike Mod Apk Game Play
The operation in Cover Strike Mod Apk is not much different from traditional gameplay. The virtual joystick on the left controls the movement of the character, and the buttons on the right can be directly clicked to perform corresponding operations, such as firing, opening the mirror, crouching, jumping, lying down, reloading, etc. Swipe the right screen to move the viewing angle. The player's HP is displayed at the top of the screen, and the status of the firearm in use, including the amount of ammo remaining, is displayed at the top right. Below the player's HP bar, there are still the remaining number of enemies to be defeated and the remaining time limit.
Cover Strike Mod Apkhas unlocked all firearms, and there is a lot of money available in the initial stage, allowing players to freely upgrade the level of equipment. Moderate difficulty will not make it difficult for novice players to get started. If you want to experience more shooting games, then we recommend you PUBG MOBILE Mod Apk​.
——Uploaded by the user
Show More

Cover Strike
Unlimited Money
1.8.29 Update
Show More

Category: Action Publisher: FPS Shooter & Action Game Requirements: Andriod 5.0+ Publish Date: 17/11/2022