 Dinosaur Hunter 3D(Unlimited Currency) Mod Apk v10
App Name:

Dinosaur Hunter 3D(Unlimited Currency)
10

for Android
Updated on
Tue Jun 08 23:09:05 CST 2021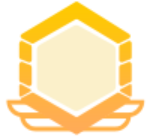 6.0

MOD Info :
Unlimited Currency PlayMods Space Features
PlayMods is committed to developing gaming auxiliary tools for users

Cheat Engine


Speed Hack


Auto Clicker


Spilt Screen


Rotate Screen


App Cloner
The description of Dinosaur Hunter 3D(Unlimited Currency)
Thousand years ago dinosaur hunting or shooting was a major problem in human history.
In world of dinosaur shooting or hunting games this beautifully designed dinosaur hunting or shooting game.
Journey to a hidden, untouched world and kill the most ferocious animals in history. Encounter wild beasts long thought extinct, from the docile stegosaurus to the terrifying T. Rex.
Experience the thrill of being an real Dinosaur Hunter in the mountain & African desert.Dinosaur hunting is real thrill and fun for hunting Gamer. Dinosaurs had ruled the land in the prehistoric safari mountains period thousand years before.
Let's embark on an action packed dinosaur hunter adventure of 2021 on grand exotic jungle and wild desert where you as a dinosaur hunter will go wilder in search of exotic hunt and other jungle animals. Dinosaur Hunter 3D (jungle sniper action) is an amazing realistic wild animal and Dino hunting game of 2021 where your huntsman shooting and sniper skills are going to be heavily tested. So in this Dinosaur hunter game get ready to go wild in faraway exotic forest and desert where you need to achieve your Dino hunting objectives as a brave huntsman!
This dinosaur hunter game is Filled with action, challenge and lots of thrill, shooting adventure in extreme wilderness. Real Dino Jungle Hunting game is all about thrill, shooting and wilderness in beautiful but wild environments. Remember, Dinosaurs are smart and clever animals so you need to be alert and professional in hunting a Dino Hunter. Make perfect aim and apply your sniper shooting and aiming skills while holding your breath as a professional Dino hunting expert. You are on a sniper shooting expedition with other guns too where you have to hunt Dino.There are many types of dinosaurs in this dinosaur hunter game.
1•Velociraptor
2•Stegosaurus
3•Parasaurolophus
4•Ankylosaurus
5•Spinosaurus
6•Triceratops
7•Brontaurus
8•Carnoturus
9•Tirarosaurus
In this Dinosaur Hunter 3D you have 23 different weapon which are:
1•Sniper
2•Qk
3•Carbine
4•CQ-16
5•M64
6•AM Rifle
7•Shot Gun
8•HMG
9•Blaster
10•RPG
11•SC-Rifle
12•Slugger
And many other.
In this dinosaurs hunter game dinosaurs might sense your presence so take your best shot to become the best huntsman of wild dinosaur hunting. Your main mission in this dinosaur hunting adventure game is to hunt down the Dino as the best jungle sniper of 2021 but watch out for attacking predators as they are roaming freely in the forest! Kill them all if needed. So don't hold back, grip your machine gun tightly, take a perfect aim, test your sniper shooter skills as a real Dino hunting expert and don't let them escape. Experience grand sniper shooting in the real jungle wilderness environment as a real hero and win this hunting challenge of dinosaur hunting game.


If you love playing animal shooting and dinosaur hunting games then Dinosaur Hunter 3D is for you as it gives you a chance of Dino hunting and hunting wild creatures in grand exotic forest/African desert environment and will let you become the dinosaur hunting pro hero of 2021. Your trust on sniper shooting skills will come handy while your hunt. Real Jungle Dinosaur Hunter gives you an amazing experience with real 3D graphics, engaging sound effect and the best dinosaur hunting ground.
★★★ GAME PLAY FEATURES of Dinosaur Hunter 3D★★★
• High Quality 3d Graphics and Sound Effects
• Amazing Wild Jungle and Desert Environment for Dino Hunter
• Multiple Weapons to Choose for Dino Hunting
• Variety of Wild Creatures to Shoot & Kill
• Superb Huntsman Shooting Experience
• Choose Dinosaur of your choice for hunting or shooting
• 23 Assault Weapons and all of them are Buy able for shooting adventure
• Easy and Smooth First person shooter controller
★★★ How To Play Dinosaur Hunter 3D ★★★
•Right side buttons are for shoot, zoom
•For BFG press zoom+fire to shoot together
•Left side button are for movement and whole screen is for aiming,
•In map you can find dinosaur and chase them to hunt.
If you like this game, you can try to play the similar games below:
——Uploaded by the user
Show More

Category: Action Publisher: GameLead Requirements: Android 5.0+ Publish Date: Tue Jun 08 23:09:05 CST 2021
Dinosaur Hunter 3D(Unlimited Currency) 10 Update
Updated on Tue Jun 08 23:09:05 CST 2021

Bug Fixes
Show More

Reviews (0)

Write Review No content~