 FRAG Pro Shooter Mod Apk v2.25.0 (Mod Menu)
App Name:

FRAG Pro Shooter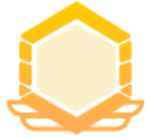 7.1

MOD Info :
Mod Menu
1. Characters can't die (fall into the water or die).
2. High injury.
3. Perspective.
4. Endless bullets.
5. Endless ability.
6. The robot will not move
7. Moving speed multiple 0-50
8. Diamond does not decrease (fixed at 4500)
9. No reduction in gold coins (fixed at 10000)
10. A lot of clown cards (10000 more each time you open the box)
11. Mass killing
13. Height adjustment
14. Player characters The description of FRAG Pro Shooter
Mod Menu
FRAG is a free PvP hero game. Choose your hero, create your team, enter the arena and start the combat. Discover FRAG, the FPS and TPS battle game by Oh BiBi!
Play explosive 1v1 duels against players worldwide in this FPS and TPS game designed for your phone. If you prefer social games, don't worry; we have a 2vs2 online team game option.
PvP mode filled with epic battles:
- Join players from all over the world who love battle games
- Meet other players for short and crazy online PvP battles
- Control your character in first person (FPS) or third person (TPS) games views
- Discover the new 2v2 team mode! Cooperate with one of your friends or a random player to defeat the opponent team
- 100+ unique weapons: try them all
Personalize your gameplay for 1v1 matches:
- Switch between your 5 characters and gain the advantage
- Choose your strategy and lead your team to the victory
- Being dead isn't that bad: revive instantly with another character and start over
- Your battle team, your style: attack, defense, etc.
- Adapt the weapon to the map and to your gameplay
Create your own FRAG team:
- 100+ heroes for your dream team
- Customize the skins and the power to make your hero the absolute champion
- Play offline or online in the combat games
- Multiplayer is not a dream anymore, if you can play online, you can play with others
- 5 heroes means 5 weapons, find the right balance between all
Tips
- Every character has its strengths and weaknesses: try them all to see which ones are best for you!
- Both offline and online the heroes have the same powers!
- Attack the enemy target to get lots of points, but beware of ambushes!
- Check your missions for unique rewards!
New month, new hero, new meta:
- Same team can't win forever
- Nerf and buff custom designed monthly to ensure an exciting meta
In case you want to fire offline, don't worry, Frag lets you fire offline as well!
FRAG has everything a game needs: FPS and TPS options, auto fire, and all the controls are adjustable to fit over your playing style!
Follow us to get news and updates:
YOUTUBE: https://wwwyoutube.com/channel/UC2OBrAxbgGV4lxrIiWUr3Ag
FACEBOOK: https://www.facebook.com/FRAGTheGame/
TWITTER: https://twitter.com/FRAGTheGame
Privacy policy: https://www.ohbibi.com/privacy-policy
Terms of Service: https://www.ohbibi.com/terms-services
——Uploaded by the user
Show More

FRAG Pro Shooter
Mod Menu
2.25.0 Update
Update 2.25 : The FRAG Club Robbery
- Balancing improvements for 9 Fraggers!
- 'Who Stole the FRAG Powers' Community event
- New 'FRAG Club' skins!
- Bug fixes, optimizations and more!
Show More

Category: Action Publisher: Oh BiBi Requirements: Android 5.0+ Publish Date: 22/09/2022

PLAYMODS
PlayMods, Play More Fun!

Download