 Granny Mod Apk v1.8 (mod menu)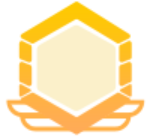 6.1

MOD Info :
mod menu
1.grandma won't attack The description of Granny
mod menu
Game Introduction
Granny Mod Apk v1.7.9.3 (mod menu) is an adventure escape horror game. The game offers five different difficulty modes. Players need to escape by finding various weapons, tools, and keys in drawers or compartments. Players need to go to various rooms to explore to unlock all clues to pass the game. You can't make a little noise in the process, granny has good hearing and can suddenly appear behind you. Once found, it means the game is over. Therefore, players need to know how to cleverly use various props to deal with granny in a limited space.
Gameplay
1. Collect clues, and explore different rooms to collect various props.
2. Diverse tools make escape easier for players, players need to keep pushing various doors to explore the room.
3. Players cannot make sounds in the game, otherwise, they will be overtaken by granny.
Game Features
1. New map and various scary rooms.
2. Real sound effects.
3. If the player can't find the escape mechanism, the sound of grandma's footsteps will get closer and closer.
Other versions of the game:
Granny: Chapter Two Mod Apk v1.1.9 (No Ads)
Granny 3(No Ads) Mod Apk v1.1.2
Granny 4 Mod Apk v1.3 (No ads)
——Uploaded by the user
Show More

Granny
mod menu
1.8 Update
* Added a new part to explore.
* Added another way to escape.
* Some more items to search for.
* Now the player does not drop items when falling.
* Granny no longer spawns near the player.
* Fixed some bugs.
Show More

Category: Arcade Publisher: DVloper Requirements: Android 5.1+ Publish Date: 24/11/2022