 Krazy Kakoom Island Mod Apk v1.1.55
App Name:

Krazy Kakoom Island
1.1.55

for Android
Updated on
Tue Jul 06 14:50:37 CST 2021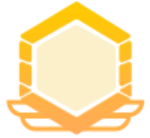 6.0 The description of Krazy Kakoom Island
On a mysterious and ancient continent, The Kakooms live. Each of them has a different profession, such as cooks, wizards, prophets, priests and so on. Everyone performed their duties and lived a happy life. No one had thought that this peaceful day would eventually be broken. When God gave the original great shaman the power to control the natural elements, a group of evil giants secretly coveted this power. They waited for the shaman to become a fragile old man not long for this world. Ready to steal his power the moment of his passing. To protect the peace of this continent and with the guidance of the gods, the great shaman finally found a righteous tribe that can inherit this power and prevent catastrophe- the Kakoom clan!


PVP: Kakoom calls for help. Prove you are the best commander by defending against the endless waves of twisted horrors. Each level comes with unique bosses for you and your opponent to defeat, may the destined one win.


CO-OP: Play together with your friends as you share your base and resources to defend Kakoom. Discover and unleash Devastating team combos unique to CO-OP and find new synergies and strategies to free the wild.


Truly Unique: Forget about reading up guides on "stats" and where to place what when. Our casual base defense game is extremely intuitive for first timers yet offers unique challenges for players that require more of a challenge. Our game is built for community and having a fun social experience is at the core of the gameplay.


Awakened Skill: Great Shaman has left unique masks to the Legendary Family in Kakoom. Legendary Warriors can obtain the power of these masks and gain Awakened Skills by upgrading warriors.
Use powerful Awakened Skills to defeat your enemies!
If you like this game, you can try to play the similar games below:
——Uploaded by the user
Show More

Category: Casual Publisher: HONG KONG TOUDA CO., LIMITED Requirements: Android 5.0+ Publish Date: Tue Jul 06 14:50:37 CST 2021
Krazy Kakoom Island 1.1.55 Update
Updated on Tue Jul 06 14:50:37 CST 2021

[New Warriors]
[Fortune Seer]: Every time the total stars of Fortune Seer increases by 10, its attack will increase. When the total star reaches 40, there will be a chance to summon a sea monster to deal an additional attack.

[Recruitment UP! ]
During the event period, the recruitment probability of Fortune Seer will increase!

[Tribe system is online]
1. Create/join conditions.
2. Tribal chat channel.
3. Hall of Ancestors.
4. Tribal Store.
5. Tribal warfare.
Show More

Reviews (0)

Write Review No content~