 Overlord: No one knows winning better than ME(MOD)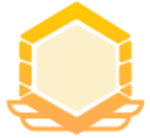 6.0

MOD Info :
no watching ads to get Rewards The description of Overlord: No one knows winning better than ME(MOD)
Placed casual war game, you can lead your army to conquer the enemy, grab wealth to strengthen your soldiers, you don't need to personally command the battle, recruit generals will help your army more effective against the enemy.
• Lie down to win - a real casual game where you can easily grab a treasure by placing a hang-up, hire an army, and they will go out on their own to destroy enemies and earn you lots of gold
• Infinite Map - Your army can explore at will, with no limits, snowy mountains, grasslands, deserts, and encounter a variety of different enemies there
• Units - 39 units, you can spend gold to hire upgrades, any combination, to make your army more powerful
• Free benefits - Get free coins online!
• Magic - Beautiful magic, in the war, you can choose the time to cast according to the battle situation, reverse the battle situation, a final decision
• Generals - Recruit generals to help you manage your army, kill enemies, and send generals to help you conquer territory
• King - Strengthen the king, equip the king, learn and upgrade useful spells, and strengthen the entire army
• Leader - You can challenge ordinary enemies or powerful leaders to gain more wealth; Each successful challenge will make the enemy more powerful and of course bring more wealth. Where can you challenge
Beyond the mountains, beyond the sea, there is a vast continent waiting to be conquered!
Become a Lord, raise an army, make tactics, cast magic; Wipe out all enemies, and make every inch of land you pass under your will.
The enemy is not only bandits, troops, but also dragons and other legendary creatures; Strike them, take their treasure, strengthen your army.
——Uploaded by the user
Show More

Category: Casual Publisher: WHWL Requirements: Android 5.0+ Publish Date: 05/01/2021