 Poppy Playtime Chapter 2 Mod Apk v1.2 (Mod Menu)
App Name:

Poppy Playtime Chapter 2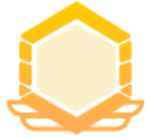 7.2

MOD Info :
Mod Menu:
1. The enemy will not move
2. You can keep jumping
3. You can experience all the content of the game The description of Poppy Playtime Chapter 2
Mod Menu
Poppy Playtime Chapter 2 Mod Apk is a thrilling first-person adventure game where players will control their characters to find clues in a terrifying abandoned toy factory, successfully solve the puzzles, and break through the siege.
Poppy Playtime Chapter 2 Mod Apk Game Content
In Poppy Playtime Chapter 2 Mod Apk, players will embark on an adventure in a terrifying and depressing abandoned toy factory where players need to act carefully and move forward boldly. Dim lights give people a strong sense of oppression. But brave players won't be overwhelmed by this pressure. Players need to use the character's characteristics to move, because the factory has been abandoned for a long time, and no one manages it. There are broken pits everywhere, and players can use extended arms to immobilize the distance to move. And players can use their arms to grab and tap distant objects. The extendable arm can also be bent, which is a very powerful tool.
Poppy Playtime Chapter 2 Mod Apk Gameplay
In Poppy Playtime Chapter 2 Mod Apk, players can move through the virtual joystick, and the corresponding buttons can control the character's hands to properly stretch and grab. Swipe the screen to change the perspective of the character. The different colors of the hands are a small detail. Players need to pay attention to the prompts of the system during the game, and use the hands of the corresponding color to solve the puzzles.
In this version, players can use the built-in mod menu, which includes:
1 enemy will not move
2 can keep jumping
3 You can experience the full content of the game
Poppy Playtime Chapter 2 Mod Apk players can use the mod menu to make the game more interesting, if you want to experience more similar games, we recommend you The Walking Dead: Survivors Mod Apk.
——Uploaded by the user
Show More

Category: Puzzle Publisher: 海王星工作室 Requirements: Android 5.0+ Publish Date: 22/09/2022

PLAYMODS
PlayMods, Play More Fun!

Download