 Powerlust - action RPG roguelike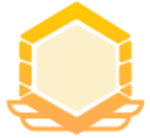 6.0 The description of Powerlust - action RPG roguelike
Old school action RPG roguelike with manual combat.
Powerlust is an old school action RPG roguelike with manual combat and a dark atmosphere.
Completely free, no ads, no p2w
Micro transactions are just donations with some cool cosmetic rewards like different camera perspectives (top down, TPP, FPP), camera filters, character customization and the bloodbath mode. There are also some quality of life features like a faster character specialization unlock and a shared item stash.
Made by one guy
Hobby project made by one guy (me). I spent quite a few years on it already. No huge corporations involved :)
No rigid classes
You can create your own class, nothing is locked, feel free to play as a fire mage wielding a two handed sword or a necro archer.
Tons of masteries and skills
There is a vast number of options to choose from when it comes to spells, weapons, abilities and masteries. You can create a ton of builds and constantly find new ways of crushing your enemies!
Still in development
This game is under ACTIVE DEVELOPMENT, I have many updates planned for it. I'd appreciate any feedback, it will be a really huge help in further development. Check out my twitter for constant updates and share your thoughts via email at
[email protected]
Features:
- skill based gameplay
- no auto fight mechanics
- hardcore permadeath mode for roguelike fans
- procedurally generated dungeons
- gamepad support
——Uploaded by the user
Show More

Powerlust - action RPG roguelike 0.918 Update
- Separate stash for every character!
- Shared stash donation reward was changed into "Send items to other chars".
- Buff duration indicators!
- SlowMo when aiming!
- Performance improvements.
- New necro talent.
- Masteries divided into categories.
- Abilities paging.
- Chinese translation.
- Gamepad improvements.
- Multiplayer bugfixes.
- A ton of other bugfixes and tweaks.
Show More

Category: Role Playing Publisher: Bartlomiej Mamzer Requirements: Android 5.0+ Publish Date: 22/12/2021