 SUPER CHICKEN JUMPER(Experience all weapons skin.) Mod Apk v1.1.1
App Name:

SUPER CHICKEN JUMPER(Experience all weapons skin.)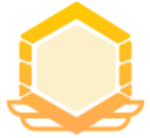 6.0

MOD Info :
Experience all weapons skin. The description of SUPER CHICKEN JUMPER(Experience all weapons skin.)
The world is in danger. Evil forces from the past have come to destroy our planet and the only individual that Mrs. President trusts to save our lives is you, Chicken.


Run, jump, dodge, destroy and kill everything in your path, those are the basic things you'll need to do to fight the evil that's rising from hell. Listen to the advice of the most cute anime girls you'll ever see and you'll be just fine. Oh, and be aware of the mushrooms you'll eat, some of them are quiiiiite dangerous.


This game features:


- Cute (and some... not so cute) anime girls interacting with you
- Weapons and items to help you become the greatest chicken in the world
- A lovely and yet terrifying president
- Challenging levels in 6 distinct worlds
- An endless mode with 6 different stages
- More than 20 challenges for you to prove you're worthy of the title "CHICKEN OF THE DECADE"


Are you going to let the world be destroyed or are you a chicken?
——Uploaded by the user
Show More

SUPER CHICKEN JUMPER(Experience all weapons skin.) 1.1.1 Update
Versão nova com arrumação no bug da tela e controles que mudam de tamanho e posição!
Show More

Category: Role Playing Publisher: Sewer Cat Requirements: Android 5.0+ Publish Date: 30/09/2021