 Sand sculpture horse racing Mod Apk v2.1
App Name:

Sand sculpture horse racing
2.1

for Android
Updated on
Fri Jun 11 14:15:57 CST 2021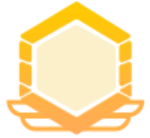 6.0 The description of Sand sculpture horse racing
Welcome to the most serious sand sculpture horse racing simulation game in history!
Today, the sun is shining and the breeze is blowing. Our sand-sculpted horse racers are standing at the beginning of the track and getting ready to go. With a shot from the starter, the players rushed out like runaway wild dogs!
Player No. 3 took the lead, and Player No. 5 was unwilling to lag behind to catch up with him. Contestant No. 3 started to accelerate. He felt that the horse was running too slowly, so he raised the horse and ran with the horse;
Contestant No. 5 began to transform, not to be outdone. My God, Contestant No. 5 has wings growing out of his back! He is in heaven! The other players seemed to have found the door to a new world, and they revolved to the sky together!
So who can win this god-level game, let us wait and see!
Gameplay
Swipe your phone to select horses to enter the race, find the right time and click on the button to trigger acceleration. Continuously trigger acceleration to activate the sprint skills. The sprint skills of each mount are different, and the rational use of skills is also a recipe for winning. At the end of the game, you can get corresponding rewards according to the ranking of the game, which can be used to unlock new mounts or upgrade your mounts.
Game Features
1. The various characters full of sand sculptures will bring you into my world of funny horses!
2. A unique horse racing scene, various sand sculpture mounts will compete in unexpected ways, ready to laugh off your teeth at any time!
3. A serious nonsense commentator, a characteristic track full of changes, and the daily evolution of sand sculpture horse racing!
If you like this game, you can try to play the similar games below:
——Uploaded by the user
Show More

Category: Sports Publisher: WHWL Requirements: Android 5.0+ Publish Date: Fri Jun 11 14:15:57 CST 2021
Sand sculpture horse racing 2.1 Update
Updated on Fri Jun 11 14:15:57 CST 2021

Bug Fix
Show More

Reviews (0)

Write Review No content~