 School Girls Simulator Mod Apk v1.0 (Unlimited Money)
App Name:

School Girls Simulator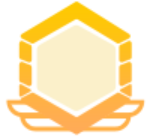 7.6

MOD Info :
Note: Some models open the game may be black screen for a while, please be patient to enter the game normally!

Unlimited Money;Force all clothes to unlock, tap locked clothes, pop up conversation prompts, and click "yes" to unlock them successfully The description of School Girls Simulator
Unlimited Money
Introduction of School Girls SimulatorMod Apk
School Girls Simulator Mod Apk is a school life simulator, but it's not just about school life. You can ride a bike or even drive in this game. You can also work part-time at a maid cafe afterschool. If you want to make your gameplay a little more exciting, try out Zombie Mode. You can fight off zombies with all the weapons at your disposal. In short, you will become a female student on a virtual campus, free to explore and participate in activities on campus. Also, this game has more than 15 million players, come and join us.
How to play School Girls SimulatorMod Apk
The gameplay of School Girls SimulatorMod Apk is relatively complicated. Drag the left side of the screen to move the main character; drag the right side of the screen to move the main character's perspective. Action buttons are displayed on the screen:
Button X: Kick/Weapon Attack
Button R: fly (flying action)
Button L: View information
Button A: Varies depending on the situation.
Features of School Girls SimulatorMod Apk
School Girls SimulatorMod Apk is an open game with many features. First, you can experience campus life: take classes, buy candy, chat with classmates, join clubs, ride a bike, drive a car, etc. More recently, the game even featured a maid cafe. However, the game also has a zombie mode. When zombies are ready to invade the campus, you will use weapons such as rifles, machine guns, shotguns, swords, knives and baseball bats to fight them back. Please protect yourself and your friends. When you are attacked by zombies, you will also become zombies. There is unlimited money in School Girls SimulatorMod Apk, all outfits can be unlocked. You can also play this game in VR mode which will bring you a better gaming experience.
If you still want to play similar games, we recommend you to play Dawn of Zombies: Survival after the Last War Mod Apk.
——Uploaded by the user
Show More

School Girls Simulator
Unlimited Money
1.0 Update
- x64 edition
- new two hair styles & mask
- all NPCs mask button in setup menu
- drone bunny in Nene store
Show More

Category: Simulation Publisher: Meromsoft Requirements: Android 5.0+ Publish Date: 09/11/2021