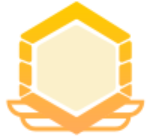 6.0

MOD Info :
Trial version has been online, welcome to download experience! The description of Second Life
The second life is a kind of game that simulates the life of the human being. In the game, players can experience various events, different families, can have children and have grandchildren. From the beginning of the baby, your attributes will change with various events. Of course, you have many choices to do, depending on who you want to be.
Show More

Second Life 1.77.0 Update
Show More

Category: Casual Publisher: WHWL Requirements: Android 5.0+ Publish Date: 05/01/2021