 Solar Smash Mod Apk v1.9.1 (no ads)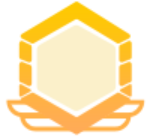 4.7

MOD Info :
no ads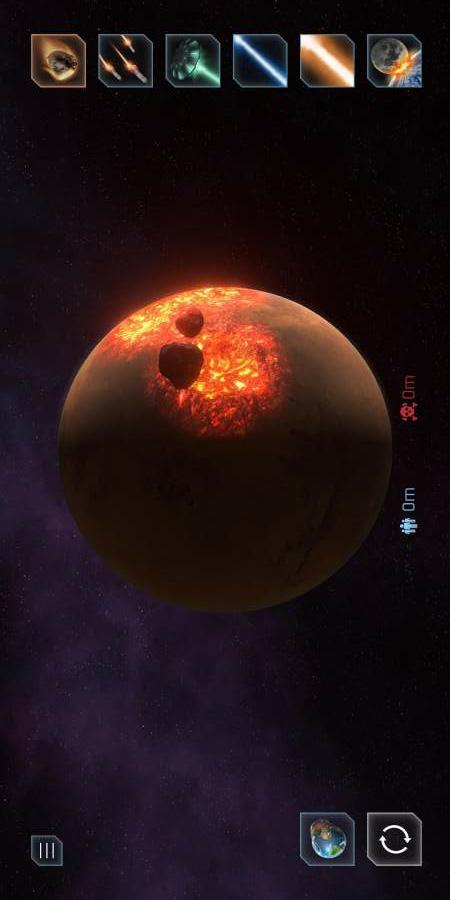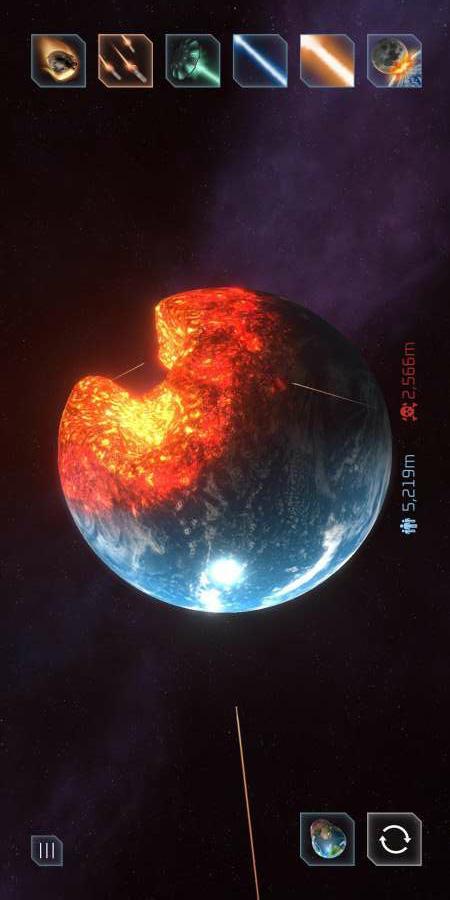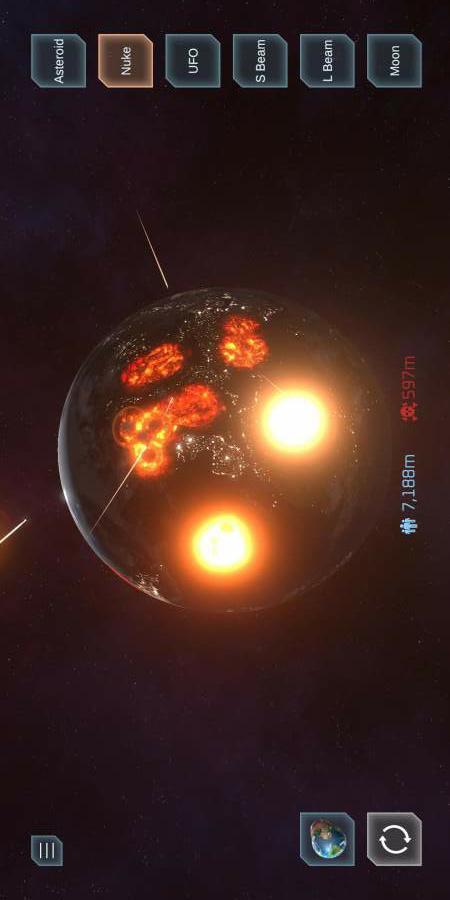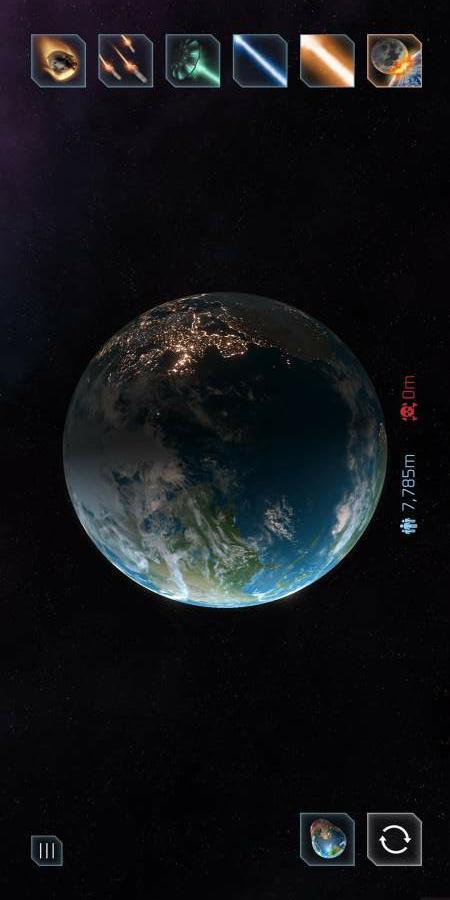 The description of Solar Smash
no ads
Introduction of Solar Smash Mod Apk
Solar Smash Mod Apk is a planet destruction simulator, in this game you will be able to try to destroy an entire planet with various weapons. These include nuclear missiles, lasers and asteroids. Solar Smash Mod Apk is an imaginative and extremely decompressing game. It uses superb technology to create the picture of the destruction of a planet that players imagined when they are under great pressure, and also satisfies players who want to destroy and vent their emotions in the rage. Or, you are simply curious about the scene where a planet is destroyed by various weapons. This game, which uses a lot of high-definition pictures and technologies from NASA can also give you the experience you want.
How to Play Solar Smash Mod Apk
The gameplay of Solar Smash Mod Apk is very simple, you just need to click on various weapons and move them to the planet in the center of the screen to destroy it. If you're not satisfied with the damage done, you can also click Revert to restore the planet to its original state. In short, you can try one or more superpositions of destruction on the planet, and as a bystander, appreciate the appearance of the planet being devoured by various weapons.
Features of Solar Smash Mod Apk
Solar Smash Mod Apk is a free game without the distraction of ads. This game contains flash and may not be suitable for people with photosensitive epilepsy or other light sensitive conditions. Players are advised to decide for themselves. In addition, the space image production of Solar Smash Mod Apk adopts high-definition planet images from NASA Scientific Visualization Studio, NASA Goddard Space Flight Center, and Space Telescope Science Institute, giving players the most realistic simulation and the most scientific gaming experience .
If you also want to play similar games, we recommend you to play Planet Destruction simulator Mod Apk.
——Uploaded by the user
Show More

Solar Smash
no ads
1.9.1 Update
1.9.1 Bug fixes:




- remote missile crash fix




- freeze beam aimed away from planet fix




- ufo aimed away from planet fix




- lasersword aim fix





1.9.0 Release notes:




- new planet Starworld




- new weapons - Remote detonation missile, Missile platform




- camera aim range increased for new analogue stick




- Montenegro added to borders




- bug fixes

导弹碰撞修复
- 冻结光束瞄准远离行星修复 - 飞碟
瞄准远离行星修复
- 激光剑瞄准修复

1.9.0 发布说明:
- 新星球星际
- 新武器 - 远程引爆导弹,导弹平台
- 增加了新模拟棒的相机瞄准范围
- 黑山添加到边界
- 错误修复
Show More

Category: Adventure Publisher: Paradyme Games Requirements: Andriod 5.0+ Publish Date: 19/08/2022

PLAYMODS
PlayMods, Play More Fun!

Download