 Stumble Guys Mod Apk v0.43 (Mod Menu)
App Name: Stumble Guys
0.43 for Android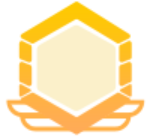 5.9

MOD Info :
Mod Menu
1. Unlock animation
2. Unlock the emoji
3. Unlock footprints
4. Unlock the skin
5. Unlock variants The description of Stumble Guys Mod Menu
Introduction of Stumble Guys Mod Apk
Stumble Guys Mod Apk is a multiplayer battle royale game that up to 32 people can compete on the same stage online. Players have to challenge various random maps, or compete on an obstacle course to reach the end first; or engage in a protracted battle to see who can survive to the end. Each round of the challenge will eliminate some players until after multiple rounds of challenges, a champion will eventually appear. You're bound to fall over obstacles as you run, but starting over and catching up can also have a good result.
How to play Stumble Guys Mod Apk
The gameplay of the Stumble Guys Mod Apk is to manipulate your character to move on a randomly generated map. There are two main mode of these maps, one is racing competition; the other is survival competition. In a racing game, there are so many obstacles block you, and once you are tripped over by these obstacles, you will go back to the level where you fell and start again, this will slow down your running speed. Therefore, how to avoid being tripped by obstacles is the most critical factor to win. In the competition for survival, you have to survive to the end on platforms that randomly spawn and disappear. So you need to keep an eye on the changes in the field, move your avatar, and avoid letting him/her fall off the platform.
The specific gameplay you will learn later from the game, and as you become more proficient with the Stumble Guys Mod Apk, it will become easier for you to win.
Features of Stumble Guys Mod Apk
The mod menu of the Stumble Guys Mod Apk unlocks a range of content in the game that would originally require a paid purchase. Includes animations, emojis, footprints, skins and variants.
Stumble Guys Mod Apk is very fun. In game mode, it is a real multiplayer battle royale. Players will run, sprint, and slide to outpace opponents while dodging obstacles that keep popping up. In game design, colorful and crazy game screens, rich and varied levels, interesting physical laws, mutiple funny embarrassments... Countless wonderful innovations are waiting for you to try.
Note: Stumble Guys Mod Apk is updated regularly. It's not an easy game, do you have confidence to win?
Stumble Guys Mod Apk also made me think of a game that tested human ingenuity. I would like to recommend it to you. If you are still looking for a fun game, why not give a try to Human Fall Flat Mod Apk.
——Uploaded by the user
Show More

Stumble Guys Mod Menu 0.43 Update
A new version is now out!
This includes:
- New stumblers
- Bug fixes and improvements
- And a gobbling surprise!
Show More

Category: Casual Publisher: Kitka Games Requirements: Android 5.1+ Publish Date: 24/11/2022

PLAYMODS
PlayMods, Play More Fun!

Download