 Terraria Mod Apk v1.4.4.9.2 (Mod Menu)
1.4.4.9.2

for Android
Updated on
Mon May 15 16:58:41 CST 2023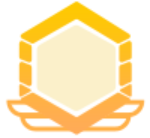 6.4

MOD Info :
Mod Menu:
1.God Mode
2.High Damage
3.Open inventory & select item to get maxstack
4.You can split single items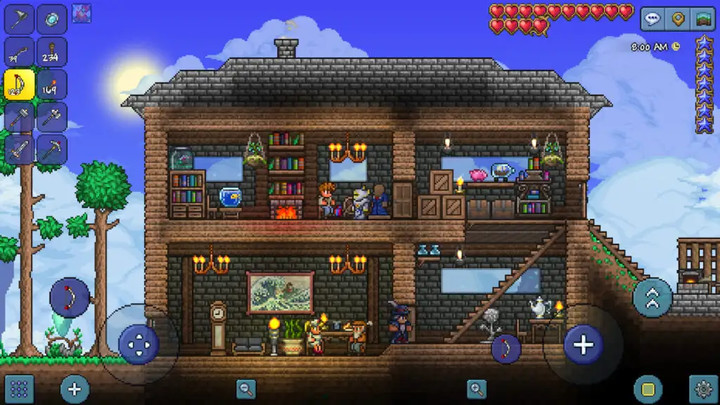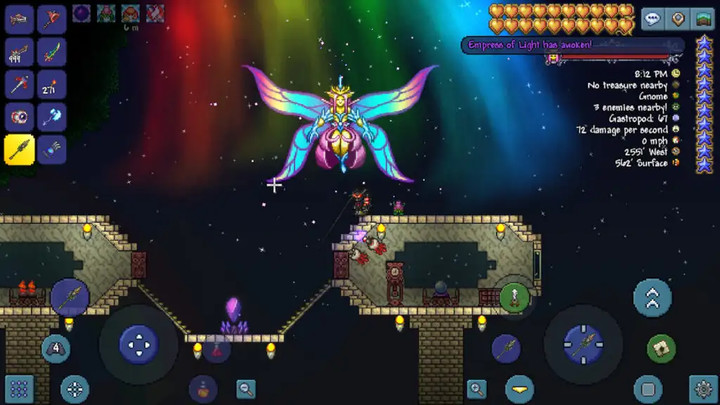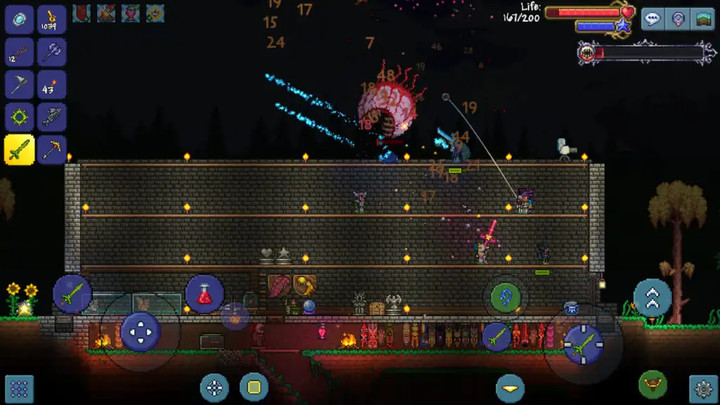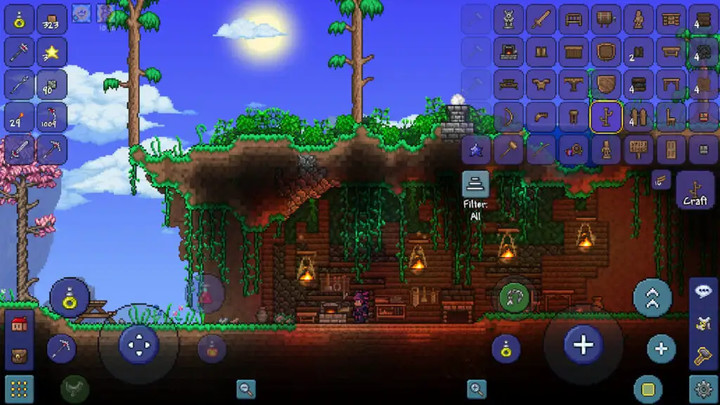 The description of Terraria
Mod Menu
Game Settings of Terraria Mod Apk
Terraria Mod Apk is a 2D sandbox pixel simulation game. This game is full of creative and adventurous elements. Players not only need to mine ores to build their own city, but also need to constantly explore the depths of the cave, challenging various monsters and nearly 20 bosses. The game contains different terrains such as deserts, snowfields, forests, corrupt places, etc. One second in reality is one minute in the game, and the game will sunrise at 4:30 am and sunset at 7:30 pm, and the light will change at different times. At the same time, different monsters will appear during the day and night (for example, monsters such as zombies will appear at night).
How to play Terraria Mod Apk
Players of Terraria Mod Apk will get a Copper pickaxe, Copper axe and Copper Shortsword at the start of the game for mining (like silver and gold ore) respectively , felling trees and fighting. Players can use different resources to make various items such as torches, chairs, etc. for lighting and beautifying homes.
The player starts the game with 100 health points (represented by 5 hearts), and the upper limit is increased by using the health crystals found underground, each adding 20 health points to the upper limit of 400 points ( 20 Life Crystals), after reaching 400 health points, the player must use the Life Fruit (after defeating the Mechanical Three Kings (Mechanical Skeleton King (Skull Commander), Mechanical Worm (Destroyer), Twin Devil Eyes (twins))) to Continue to increase the health value, each life fruit increases the upper limit of health value by 5 points, the default maximum is 500 points (20 life fruit), and the maximum blood volume can be increased in a short time through the addition of the potion.
Similarly, there is also a mana value (Mana), which starts at 20, and can be raised to a maximum of 200 using a magic crystal made of falling stars, and the maximum mana value can be increased through special accessories.
Using certain items such as medicine can restore health and mana, while falling from a height or being attacked by monsters will reduce health. When the health is 0 and death, the characters in classic mode will drop half of the money and be lost in the player. Resurrection at the rebirth point, the characters in the mid-core mode will drop items, and the characters in the hard-core mode will cause the character to truly "die" - all items are dropped, the player becomes a soul form, and the character disappears after exiting. Of course, these belongings can be retrieved at the place of death before they disappear.
Players can let the NPC of the game live in the house built by the player by achieving certain goals (such as getting a certain amount of money, items, etc.). At the same time, players can also use specific items to summon BOSS to enhance the challenge of the game. The game will also have random activities to increase the fun.
There are four types of occupations in the game, namely warriors, mages, summoners and shooters. You can experience the content of different occupations by wearing different equipment.
Features of Terraria Mod Apk



• MULTIPLAYER – Play with up to 7 friends on Local Wifi or Online via device-device Wifi hosted games or through the Mobile Terraria Dedicated Server for PC (available for free on Terraria.org)
• TERRARIA REIMAGINED FOR MOBILE – Fully customizable controls and User Interface provide a level of polish and capability not previously possible!
• Gamepad support – including fully-remappable buttons - Play with your Bluetooth connected gamepad where supported.
• Full array of World sizes – Small/Medium/Large...the same size as on Terraria for PC! Now includes random world name generator and the ability to use World Seeds (including some hidden easter egg worlds)
• Over 400 enemies to combat, defeat, and plunder for loot
• Over 20 Biomes and Mini-Biomes to explore, both above and underground – from lush forests to barren deserts to dungeons, the underworld, and even the terrifying Corruption await!
• Updated crafting with multiple added item options
• Over 20 NPCs to discover, each providing their own benefits and unique style
• In-depth building options that are easy to learn but allow for amazing feats of architecture in the hands of a master.
Terraria Mod Apk is really an intersting game, If you also want to play similar games, we recommend you to play Roblox Mod Apk.
——Uploaded by the user
Show More

Category: Adventure Publisher: 505 Games Srl Requirements: Android 5.1+ Publish Date: Mon May 15 16:58:41 CST 2023
Show More Hide

Terraria
Mod Menu
1.4.4.9.2 Update
Updated on 

Mon May 15 16:58:41 CST 2023

Bug Fixes
Show More Hide

Reviews (0)

Write Review No content~