 Toca Life: Vacation
play for free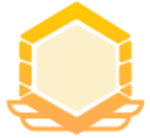 6.8

MOD Info :
Paid games to play for free The description of Toca Life: Vacation
play for free
About Toca Life: Vacation Mod Apk
Toca Life: Vacation Mod Apk is a casual game that simulates holiday life. It's now at scorching summer day, and the romantic long summer vacation is coming, are you ready to go somewhere to start your vacation adventure? Beaches, resorts or mysterious islands? Where is your vacation destination? Or, only children make choices, and you who yearn for maturity directly decide to experience all the cool things in the holiday! Then Toca Life: Vacation Mod Apk will surely satisfy your needs. Now Playmods has released a unlocked version of Toca Life: Vacation Mod Apk, allowing you to enjoy the passionate summer in the cartoon world for free.
Endless Possibilities of Toca Life: Vacation Mod Apk
Toca Life: Vacation Mod Apk's holiday adventure begins at the airport, where you will feel the tension and excitement of catching a plane: from the X-ray baggage screening, boarding and cockpit tours. Then have a snack and enjoy a high-flying flight. There are four adventure places in the travel destination of Toca Life: Vacation Mod Apk where you can shop, go sightseeing on the boardwalk, play beach games, surf the sea and visit hotels... Holiday adventures are never boring ! And, you'll find plenty of surprises: find out the inhabitants of the sea, open secret cabins, dig up treasures, and investigate statues with very mysterious shapes. You can also find delicious food in the hotel's cafeteria and hotel room refrigerator to feast on. At the same time, don't forget to take the hotel elevator to the top floor and enjoy the view from the luxury suite. More holiday activities are waiting for you to try: buy souvenirs at the gift shop, take pictures behind open-hole characters, enjoy fast food on board bridges, play games on the beach, surf above sea animals and, best of all, you can also explore the mysterious island!
Features of Toca Life: Vacation Mod Apk
Toca Life: Vacation Mod Apk creates a story with 34 new characters, including airports and travel destinations in five adventure locations for you to explore. No time limits or rankings, no third-party ads, no in-app purchases, just play as you wish!
If you also want to experience the simulated summer vacation, Komori life Mod Apk​ is a good choice.
——Uploaded by the user
Show More

Toca Life: Vacation
play for free
1.4-play Update
Show More

Category: Education Publisher: Toca Boca Requirements: Android 4.4+ Publish Date: 28/06/2022