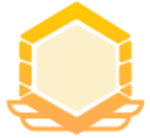 8.0

MOD Info :
Note: the latest version of the game does not support cloud archiving function temporarily. It is in emergency treatment. Subsequent updates and optimization will continue to follow up. If the problem is solved, we will notify you at the first time. Please wait patiently! Now players who want to use the cloud archiving function can search the version of "Dream Town International Service (supporting cloud archiving)" for experience.
Use enough money and use more The description of Township(MOD)
Township is a unique blend of city-building and farming!
Build your dream town! Harvest crops at the farms, process them at your facilities, and sell goods to develop your town. Trade with exotic countries. Open restaurants, cinemas, and other community buildings to give life in your town special flavor. Explore the mine to get resources and find ancient artifacts. Run your own zoo and collect animals from around the world.
Are you ready to become a farmer and city-manager to build your dream? Let's get started!
Township features:
● Different buildings and decorations you can use to create your dream town
● Various crops to grow and later process at your factories
● Fun, charismatic townspeople with orders you need to fill
● Your town's mine packed with ancient artifacts to discover and collect
● Lovely animals to take care of
● Farms to manage and expand
● Exotic goods brought from islands
● A zoo to build where you can even breed animals
● Country flags and famous landmarks you can use to decorate your town, like the Statue of Liberty, Big Ben, and many more!
● Play with your Facebook and Google+ friends, make new friends in the game community create your own clans!
Township is free to play, though some in-game items can also be purchased for real money.
*Internet connection is required to play the game and enable social interactions, competitions and other features*
Enjoying Township? Learn more about the game!
Facebook: www.facebook.com/TownshipMobile
Twitter: twitter.com/township_mobile
Questions? Contact our Tech Support by sending an email to
[email protected]
or check our Web Support Portal: https://playrix.helpshift.com/webchat/a/township/?p=web&contact=1
——Uploaded by the user
Show More

Township(MOD) 8.8.0 Update
CHRISTMAS MIRACLES
* Enjoy a new season adventure from December 9 to January 10!
* Buy the Golden Ticket to get premium rewards!
SPACE CHALLENGE
* A new season adventure on January 10.
* Win space-themed decorations and skins!
HOLIDAY RIDE
* Decorate a train car for Christmas!
* Beat match-2 levels to earn tickets.
EVENTS AND TOURNAMENTS
* Enjoy new and recurring events with a holiday twist!
* Art Voyage regatta season.
ALSO
* Cloud Nine bonus for match-2 fans.
* 2 new town expansions.
Show More

Category: Puzzle Publisher: Playrix Requirements: Android 5.0+ Publish Date: 10/12/2021

PLAYMODS
PlayMods, Play More Fun!

Download