 Ultraman: Legend of Heroes Mod Apk v1.3.3
App Name:

Ultraman: Legend of Heroes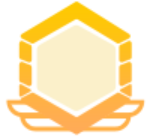 5.5 The description of Ultraman: Legend of Heroes
----- All Ultraman and the Monsters already in the game -----
-Super popular and classic like Ultraman Geed, Orb, Zero, Legend, Ginga, Tiga, X, Belial, Dyna, Cosmos, Justice, Nexus, Noa, Mebius, Victory and so on;
-Star monsters and powerful opponents such as Zogu, Golza, Dark Zagi, Zetton, Gomora, Juggler, Tyrant, Red King, King Joe, Maga Orochi, Renki, Chimeraberus , Darklops Zero, Kyrieloid, Godzilla and so on;
-Mirror Knight, Glen Fire, Jean-Bot and other members of the Zero Guard.
Official authorized Fully restored classic
"Ultraman Legend of Heroes" is an 3D action mobile game based on the classic national fantasy tokusatsu "Ultraman" series, officially authorized by Tsuburaya Productions Co., Ltd. Classic and legendary ultraman come together, each character model, action, skill and dubbing, strictly follow the classic scene perfect restoration. Allowing you to experience the original Ultraman plot, while showing you a true grandeur Ultra World, let you be in it and be excited.
Ultra Brothers Assembly Guild Collaboration
After the game reaches a certain level, the arena PVP system will be unlocked. The arena battle is no longer a simple duel. Instead, it is a free combination. Players are no longer limited to role battles. The new rotation system, various powerful and different Ultraman heroes allow you to get more different match, giving you unlimited possibilities, forming your own Ultra team, uniting allied friends, sweeping all opponents, and winning the final victory!
Cosmic Prison Copy Wanted Monsters at Escape
The Cosmic Prison detaining the demons who harm the world. However, there are many devious King Demon, and they are scattered throughout the universe. In order to catch them, the prison issued wanted posters every day, calling on the heroes to bring them to justice. Complete daily missions and obtain precious monster map Cards from the prison. Cards can be synthesized and loaded in the Technology Bureau, giving your Ultraman more power!
As a child, you needed Ultraman to awaken your heroic dreams; now, Ultraman needs you to command battle to save the earth!
You are also a hero worthy of praise!
If you have any questions about the game, please send an email to
[email protected]
Youtube channel:www.youtube.com/channel/UC2m6ATzlLZJln5obECk5Pig
Come see which friends are playing this game
https://www.facebook.com/Ultraman-Legend-of-Heroes-109474247348762/
——Uploaded by the user
Show More

Ultraman: Legend of Heroes 1.3.3 Update
When you were young, you wanted to become heroes because of the ultra heroes. Now, the ultra heroes need your orders to save the Earth!
Show More

Category: Adventure Publisher: JoyMore GAME Requirements: Android 4.1+ Publish Date: 29/08/2022