 War After: PvP Shooter Mod Apk v0.9.115 (No Ads)
App Name:

War After: PvP Shooter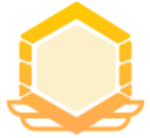 6.0

MOD Info :
No watching ads to get Rewards The description of War After: PvP Shooter
No Ads
War After: PvP Shooter Mod Apk is an exciting post-apocalyptic survival shooting game where players will lead their teams to victory in battles and occupy the most resources in a war-torn world.
War After: PvP Shooter Mod Apk Game Content
In War After: PvP Shooter Mod Apk, players will be able to engage in various types of weapons, pistols, rifles, shotguns, submachine guns. Various types of firearms are available for players to choose from, and players can even use grenades to fight. The faction the player joins will compete with other factions for limited resources, and the player's performance is crucial. The equipment is ready. In complex scenes, lead your team forward and obtain resources. The more victories in the arena, the more convenient it will be to upgrade weapons and equipment, and the stronger the team's fighting ability. In addition to weapon upgrades, clothing and gun exteriors can also be modified. A strong team must have its own set of decorating styles!
War After: PvP Shooter Mod Apk Game Play
War After: PvP Shooter Mod Apk adopts the squad battle mode, players will face the enemy team together with their teammates, and the team that destroys the more opponents within a limited time will win the battle. The operation of War After: PvP Shooter Mod Apk is very simple. The left side of the screen is a virtual joystick, which is responsible for controlling the movement of the character; the right side of the screen is various function keys to control the character, which are action switching, firearm switching, and the use of grenades. , open the sight, fire, and refill the ammo.
War After: PvP Shooter Mod Apk has unlocked ad viewing for players, players don't need to watch ads to get rewards. Simple system and exciting battles will make your spare time no longer boring. If you still want to try more exciting shooting games, then we recommend you PUBG MOBILE Mod Apk​.
——Uploaded by the user
Show More

War After: PvP Shooter
No Ads
0.9.115 Update
- New game mode added - Headhunt
- Shooting Range functionality improved
- Fixed auto-fire range while shooting down sights
- SVD manual firing bug fixed
- DMR weapons mechanics were improved
Show More

Category: Action Publisher: GDCompany Requirements: Android 5.1+ Publish Date: 06/07/2022