 ABC Learning - Kids Fun World Apk v1.7
App Name:

ABC Learning - Kids Fun World
1.7

for Android
Updated on
Thu Sep 21 16:37:08 CST 2023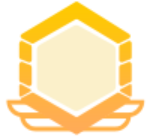 6.0 The description of ABC Learning - Kids Fun World
Looking for a free and easy educational app that helps preschoolers and toddlers learn, explore alphabets, and have fun? ABC Learning is the perfect platform for young learners to enjoy while gaining essential skills.

With the ABC Learn App, kids can explore a world of colorful and exciting activities that boost their ability to recognize alphabets. Every letter becomes lively with bright pictures, fun animations, and engaging sounds, making learning super fun and interactive.

With a range of fun games, puzzles, and quizzes, kids can dive into the entire alphabet journey from A to Z. Each letter is introduced one by one, helping them learn its shape, sound, and related words. This app offers engaging activities like tracing letters, matching letters with objects, and phonics exercises. These interactive tasks make sure kids build their basic reading and writing skills in an exciting and interactive manner.

Moreover, our app allows you to personalize the learning process, ensuring it matches your child's unique requirements. ABC Learning App is adaptable and flexible, catering to individual learning preferences. Safety and kid-friendly content are our main concerns. The ABC Learning App guarantees a safe, ad-free setting, ensuring parents' peace of mind and a secure, educational space for kids to learn and explore.

Open the door to alphabet wonders with the ABC Learning App, where education meets entertainment effortlessly. Come along on this educational journey and witness your child's passion for learning flourish as they conquer the ABCs through interactive and engaging activities.

Certainly! Here's a simplified version of the features you provided:

Key Features:
- Vibrant early education app for children to learn the English alphabet.
- Play ABC tracing games, phonics pairing games, letter matching games, picture matching games, and more.
- Both uppercase and lowercase letters available for tracing, listening, and matching.
- Kid-friendly interface prevents accidental exits, ensuring focused phonics and letter learning.
- No third-party ads, no in-app purchases – just authentic educational enjoyment!

Parental Note:
We are excited to introduce our new game designed to help kids learn letters A to Z. We wanted to take a moment to reassure you that our game is completely ad-free. We understand the importance of providing a safe and uninterrupted learning environment for your child.

With our ad-free game, your little one can dive into a captivating learning experience without any distractions. They can focus solely on exploring letters and improving their learning skills.

Unlock the joy of letters and set your preschooler on the path to success with this free learning adventure!

- All the best to all parents from RJ App Studio.
If you like this game, you can try to play the similar games below:
——Uploaded by the user
Show More

Category: Education Publisher: RJ App Studio Requirements: Publish Date: Thu Sep 21 16:37:08 CST 2023
ABC Learning - Kids Fun World 1.7 Update
Updated on Thu Sep 21 16:37:08 CST 2023

System Improvement
Show More

Reviews (0)

Write Review No content~