 Civ Royale Mod Apk v0.4.7 (Unlimited Money)
0.4.7

for Android
Updated on
Mon Nov 20 18:32:00 CST 2023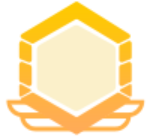 10.0

MOD Info :
使用货币越用越多。 PlayMods Space Features
PlayMods is committed to developing gaming auxiliary tools for users

Cheat Engine


Speed Hack


Auto Clicker


Spilt Screen


Rotate Screen


App Cloner
The description of Civ Royale Unlimited Money
Civ Royale is a turn based civilization strategy game about controlling the map, fighting enemy tribes, discovering new lands and mastering new technologies. You take on the role as the ruler of a tribe and attempt to build a civilization in a turn based strategy competition with the other tribes. It can be played offline, which is why the game is suitable for traveling.
With millions of installs, this game has become a popular civilization style strategy games for mobile and it delivers a sleek user interface and depth in strategic game play.
▶FEATURES◀
Unique Civilizations
Choose units from historical civilizations and guide your empire from a lone clan into a great, unstoppable force! Each civilization has its own style, powerful units, and special advantages — how you use them to your benefit is up to you!
Put your governing skills to the test with the greatest civilizations in history and start your own centuries-spanning adventure!
Turn-Based Battles
Play turn based battles with opponents from around the world. Participate in our dynamic ladder and fight for supremacy. Embrace multiplayer matchmaking (Find players all over the world).
Exploration & Investigation
Your world is covered in thick fog. Dispatch scouts to explore this mysterious land and uncover the hidden treasure within. Investigate lost landscapes, mythical mountains, gather intelligence on your enemies, and prepare yourself for the ultimate battle!
Single AND Multiplayer Battles
Looking for a quick solo experience? Battle with our sophisticated AI and see if you can thwart the worst we have to throw at you. Guide your empire from a lone clan into a great, unstoppable force! Allows for offline game play so you can take this game anywhere.
Upgrade Your Units
Your units get stronger over time! Each battle you win grants you with exclusive resource rewards. Invest these rewards into your units to make them stronger and more powerful. Deploy your strongest forces on the battlefield and march them ever onwards to victory!
Conquer the Kingdom
Fight alongside your kinfilk to take control of this vast kingdom. Clash with other players and use superior tactics to emerge victorious in a MMO strategy battle royale. Rise to the top and you and your civilization will be written down in your kingdom's history! Master the art of conquest and domination!
4x (eXplore, eXpand, eXploit, and eXterminate)
It's everything you llove about strategy games in your pocket! Grow your skills overtime by unlocking new units and buildings. Master the art of war as you perfect the perfect deck to defeat your enemies. Exploration, strategy, farming, building, warfare and technology research all support your ambitions for glory - will you deftly maneuver to ascede the throne? Venture onwards, my Liege, and carve your name into the history books for eons to come!
Need assistance? Email us at
[email protected]
If you like this game, you can try to play the similar games below:
——Uploaded by the user
Show More

Category: Simulation Publisher: Roamer Games Requirements: Android 5.1+ Publish Date: Mon Nov 20 18:32:00 CST 2023
Civ Royale Unlimited Money 0.4.7 Update
Updated on Mon Nov 20 18:32:00 CST 2023

► AI fixes to keep the competition strong!

► New units: Wolfskin, Battering Ram, Shield-maiden.

► Resource balancing and unit drop rate changes.

► Updated daily quest progression and refresh.

► New "king of the hill" style Victory system.

► Refreshed and fancy in-game store.

► Lots and lots of UI and UX improvements.

► Ever-popular bug fixes
Show More

Reviews (0)

Write Review No content~