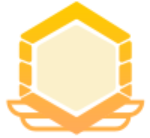 6.0 The description of Fantaclub
Since 2001 Fantaclub is the professional service for the management of online fantasy championships. Create your league for FREE and play with your friends.

Discover the reasons to choose fantaclub:

- LIVE results and standings. Follow the progress of your team live with LIVE votes, in collaboration with FantaPiu3. Scoring estimates include modifiers and players not yet on the pitch. Not only that, you can follow the Calendars and Rankings updated in real time.

- Live Auction. Thanks to our VIVO live auction system you can run the auction for your online league like the private auction between friends! Raise, fold and challenge your opponents. You can activate the automatic auctioneer or run auctions on direct call with or without shifts.

- LIVE delivery. In modern football, matches are spread over several days. Live delivery allows you to change your line-up after matches have started but without being able to replace players who have already taken the field.

- Manager role: play the manager role! You can choose and add your favorite coaches to your team's roster using the available credits.

- Clan: clans are groups of teams that can challenge each other in competitions, the clan score is the average of the scores of the component teams.

- Custom Votes. Choose from many voting sources: fantaclub + 3 editorial staff, milan, rome, turin. You can create the tailor-made voting source for your league by combining them, choose which ones to include and the weight of each in the average calculation.

- Customize roles and quotes. You can change the roles and odds of the players to adapt the list to your preferences.

- Assistant Coach. Manage your team with a friend. The deputy can only take care of the delivery, only the market or both.

- Management of game minutes. Are you tired of seeing players who take without a vote and others receive it by playing less minutes? For each editorial office it is possible to choose the minutes of play and the office vote to be assigned.

- Play with the Champions League and Serie B. Do you want to give an international edge to your league? You can create Champions League-based leagues and experience all the excitement of Europe's most coveted competition. Also available is the hybrid mode that combines Serie A and Serie B, for a choice of champions never seen before!

- Modules with attacking midfielder. In the game mode with the attacking midfielder many new modules and tactics available: 3412, 4312, etc ... Over 20 new tactical modules. Each module can be activated individually to create your own game format.

- Advanced market options. Auctions with closed envelopes with ballots are available. Are you a large group? There are separate auctions per group or auctions with multiple assignments where each player is assigned to the N best bids. For leagues with quotes: top player lists, maximum number of teams a player can belong to and maximum number of players of a single pink soccer team.

- Skills and capital gains index. Find out in the results the maximum and minimum score that your training could have obtained. The ranking of capital gains adds up the current value of each player in the squad by rewarding forward-thinking teams.

- Lots of game competitions. Cup / play off competitions, group tournaments, partial rankings. Experience the Survivor game mode where you take out the worst team every week. Formula 1 game mode is also available.

To report bugs or problems, write to the SUPPORT section of the site for a quick solution. Use reviews only to indicate your level of satisfaction.

Have fun with Fantaclub!
——Uploaded by the user
Show More

Arriva Fanta Coppa del Mondo, il fanta sui mondiali di calcio!

Scarica l'app e crea la tua lega per giocare con i tuoi amici e vivere tutte le emozioni del campionato mondiale di calcio.
Show More

Category: Sports Publisher: Marco Alessandretti Requirements: Andriod 5.0+ Publish Date: 25/11/2022