 Find: Word Puzzle - offline Apk v1.1.42
App Name:

Find: Word Puzzle - offline
1.1.42

for Android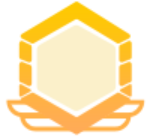 6.0 The description of Find: Word Puzzle - offline
Word Puzzle game - offline
Spend your time productively and having fun with Word Puzzle Game suitable for all ages.
Welcome to the fun world of words! If you want to strengthen your memory and improve your vocabulary by having fun, this word puzzle game is for you.
You will form meaningful sentences by dragging the existing letters together, and you will witness how many words are formed from a few letters. As the levels progress, you will go on a word trip between the letters that will test your intelligence. You will focus on finding more words to say wow to every new word you find.
You can take a break from the hustle and bustle of daily life with the word puzzle game. If you like mind games, hook puzzles, square puzzles, crossword puzzles, word puzzles, this game is for you.
Spending time with word games by taking a little bit of your daily time reduces the risk of forgetfulness; It lowers your risk of Alzheimer's disease.
Being intimate with words allows you to store words in your subconscious and you start using them in daily life without realizing it. Over time, you will express yourself better and you will begin to speak more fluently.
A legendary word puzzle game where you will improve your general culture with its simple interface and refreshing landscapes. You will almost go on a word hunt among the letters, and every word you learn will make you happy.
Word puzzle game has over 10,000 levels. Levels are made from easy to hard.
You will experience a word surfing that will make you travel with words. Among the word games, you will love this word puzzle game the most. 500 points reward is waiting for you to start free download play for free..
There are great gifts in the gift packages that come out in the boxes for a time! You will need to know the words to open the suddenly falling gifts and you will have to race against time for these gift boxes that you will encounter from time to time.
In the following levels, you will progress by skipping levels with determination that will push your success limit.
FEATURES

• There are levels from easy to hard.
• You can win bonus rewards by spinning the free daily wheel.
• Complete the words without making mistakes to collect more rewards (combos).
• It is a compatible word puzzle game for all age groups.
• You can download it for free and start playing for free.
• You can improve your foreign language by playing word puzzles in nine different languages.
• Have a pleasant time by learning the word puzzle game (wow), which is a whole ocean of words.
• With the word puzzle, you will both participate in a cultural activity and improve your analytical thinking ability by deriving words from letters.
• You can increase your perception capacity by exercising your brain with word puzzle.
• English and Turkish are 10 thousand levels, other languages ​​are 2 thousand.

ALL LANGUAGES YOU CAN PLAY THE WORD PUZZLE GAME

1-TURKISH
2-ENGLISH
3-Dutch
4-GERMAN
5-FRENCH
6-ITALIAN
7-SPANISH
8-RUSSIAN
9-BELARUS

If you like the word puzzle game, you can crown it with a nice comment and five stars.
Now you can start enjoying the fun by learning.
——Uploaded by the user
Show More

Find: Word Puzzle - offline 1.1.42 Update
Added new background.
Minor issues fixed.
Still full of information and fun
Show More

Category: Word Publisher: İdeall Games Requirements: Andriod 5.0+ Publish Date: 25/11/2022