 Fps Gun Shooting Games 3D Apk v2.0
App Name:

Fps Gun Shooting Games 3D
2.0

for Android

Updated on
Tue Feb 14 18:18:06 CST 2023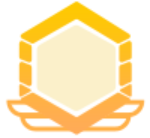 6.0 The description of Fps Gun Shooting Games 3D
First-person shooter (FPS) is a popular genre of action game that immerses the player in a fast-paced and intense gameplay experience. In an FPS game, the player experiences the game through the eyes of the protagonist and is responsible for navigating through the game environment while engaging in combat with various weapons.

FPS games typically feature a range of weapons, including guns, pistols, shotguns, and rifles, which the player can use to take down enemies. These games are characterized by their focus on realistic weapons and tactical gameplay, as players must often strategize and aim carefully to take down their opponents.

In addition to combat, FPS games may also feature puzzle-solving elements, stealth sequences, and exploration of game environments. The genre is known for its fast-paced and intense gameplay, with players constantly on the move and facing new challenges and obstacles as they progress through the game.
Gun games can be played solo or in multiplayer mode, where players compete against each other online. The genre often features a variety of weapons, ranging from realistic military-style firearms to futuristic sci-fi weapons. Players may also be able to customize their weapons with various attachments and upgrades to suit their playstyle.

In gun games, players must use their weapons to navigate through levels, complete objectives, and eliminate enemies. The games often feature fast-paced and intense action, with players facing a variety of obstacles and challenges as they progress through the game. Gun games can be set in a variety of environments, from military bases and futuristic cities to surreal, imaginary worlds.
——Uploaded by the user
Show More

Category: Role Playing Publisher: Games spot Requirements: Andriod 5.0+ Publish Date: Tue Feb 14 18:18:06 CST 2023
Show More Hide

Fps Gun Shooting Games 3D 2.0 Update
Updated on 

Tue Feb 14 18:18:06 CST 2023

🔥🔥🔥Here is our latest version of Fps shooting game with following enhancements:
✔️ Graphics
✔️ Aesthesis
✔️ Bugs Fixed
If you find any issue just contact us please! 🔫🔫🔫
Show More Hide

Reviews (0)

Write Review No content~