 IOO Doors PR0JECT PLAYTIME Apk v1.0.3
App Name:

IOO Doors PR0JECT PLAYTIME
1.0.3

for Android
Updated on
Sat Feb 18 21:15:25 CST 2023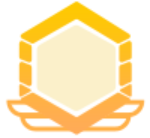 6.0 The description of IOO Doors PR0JECT PLAYTIME
This is a new 1OO doors project playtime challenge front of you. Play 100 Doors - Escape from enemy and develop your intelligence level by cracking all the enemies in this outstanding project playtime the 100 doors game. You will feel the suspense before opening every door in this 100 doors project playtime. There are many 100 doors out there, but this 100 doors project playtime game is very different from the others.
100 Doors project playtime game present you with a unique challenge.
Have fun and learn how to beat enemy monsters and escape
With all-new hints from 100 Doors Project playtime in all chapter , this game will tell you the stories of your favorite characters and what happened to them behind the walls and the 100 doors.
Try the playtime project horror game. This is an exciting adventure full of fun
Join 100 Doors Project Playtime in its all chapter Adventure now!

Collect bottles Green, Blue and Red to win each level

Easy chapter navigation let you navigate through characters, rooms, events, items,
With so much to discover with playtime project Long distance, the possibilities are nearly endless.
makes him believe the character is really talking to him. In this collection you will find detailed and complete information
about Project playtime chapter, stories of all main and secondary characters, many interesting twists and turns, descriptions of all game areas and objects, and much more.
With just one click, you can have a spooky experience conversing with Horror 100 Doors PROJECT Playtime.
This Game 100 Doors Project playtime chapter is mainly for entertainment
Sit back and reveal 100 Doors PROJECT Playtime, the most mysterious and interesting 100 Doors PROJECT Playtime chapter in the world of your favorite games, in not time
Enjoy now learn how to win and escape from themonster !

Download and play 100 Doors project playtime to find out why.
——Uploaded by the user
Show More

Category: Adventure Publisher: tech game Requirements: Andriod 5.0+ Publish Date: Sat Feb 18 21:15:25 CST 2023
Show More Hide

IOO Doors PR0JECT PLAYTIME 1.0.3 Update
Updated on 

Sat Feb 18 21:15:25 CST 2023

Bug Fixes
Show More Hide

Reviews (0)

Write Review No content~