 Iron Force Mod Apk v8.031.501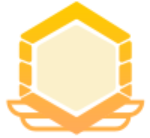 6.0 The description of Iron Force
Iron Force Mod Apk is a simulation shooting game where players will control their own tanks to make a fortune on the battlefield.
Iron Force Mod Apk Game Features
Players from all over the world participate in the battle, and the country can be identified on the icon above the tank.
You can form your own army.
Customize your tank to modify your own style. The main attributes are: artillery firepower, movement speed, shooting accuracy, etc. The bonuses obtained in each game will be used to improve these attributes.
There are also specific competition updates every week, and participating in these competitions will get rich rewards and increase your attack power faster.
Victory results can be shared on your own social platform, including the number of kills, the number of deaths, critical strikes, and attack accuracy and other combat data will be displayed.
Iron Force Mod Apk Game Tips
If the number of players in each round is not reached, NPCs will automatically join, and they can be defeated to gain money.
The direction of the attack will be displayed, and the continuous attack of the enemy can be avoided in time to preserve the vitality.
The use of individual items and weapons has a cooling time. Only by grasping the length of the cooling time can you survive the fierce battle.
Download Iron Force Mod Apk now, assemble your army and go for the highest honor. Want to experience more vehicles? Then try this GTA Grand Theft Auto San Andreas Mod Apk, the same excellent game quality, you will never regret downloading it.
——Uploaded by the user
Show More

Iron Force 8.031.501 Update
Hey Commanders! 
As part of this update, you'll find:

• Behind-the-scenes server enhancements to keep your game running smoothly

Thanks for playing!
Show More

Category: Action Publisher: Chillingo Requirements: Andriod 5.0+ Publish Date: 01/11/2022