 Kho Kho Game 3D Mod Apk v1111224
App Name:

Kho Kho Game 3D
1111224

for Android
Updated on
Fri Apr 29 16:59:31 CST 2022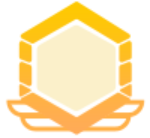 6.0 The description of Kho Kho Game 3D
Kho Kho is a contact sport. As a runner (defender) player has to run and avoid a contact with attacker. As a attacker player must chase and catch the runner. Attacker team seats/kneel in the middle of ground with adjacent player facing opposite direction, active chaser (attacker) begin chasing the defender by following him in the ground. In pursuit of the defender attacker can only take direction once he is given 'kho'. He can move in the ground that he is facing to. Attacker can only change direction by going to the pole. Defender can run anywhere in the ground and if survives till the end of inning defender is declared as winner. this a kho kho games for boys, kho kho games for girls as well

it is kho kho game 3d , you can play this 3d game anytime.

kho kho ground is green and kho kho rules are very easy.

[About Game]
Kho kho and kabaddi are popular tag sports in India.

[Changes in Rules to optimize the game for mobile]
1. Each inning consist of only 1 minute.
2. Defender team play only 3 player. Player plays against AI, and the team who capture maximum defender wins. Draw matches are not counted in the ranks.

Kho Kho is a popular tag and ancient game invented in Maharashtra, India. It is played by teams of 12 nominated players out of fifteen, of which nine enter the field who sit on their knees (chasing team), and 3 extra (defending team) who try to avoid being touched by members of the opposing team. It is one of the two most popular traditional tag games in the Indian subcontinent, the other being Kabaddi.[1] Apart from the Indian subcontinent, it is also played by the Indian community in South Africa.[2] Kho-kho is a traditional Indian sport, a form of tag, that is one of the oldest forms of outdoor sport, dating back to prehistoric India. It is played most often by school children in India and is a competitive game.
——Uploaded by the user
Show More

Category: Sports Publisher: Gamesh Pvt Ltd Requirements: Andriod 5.0+ Publish Date: Fri Apr 29 16:59:31 CST 2022
Show More Hide

Kho Kho Game 3D 1111224 Update
Updated on 

Fri Apr 29 16:59:31 CST 2022

Enhanced Graphics, UX , Added awesome village as an environment for this kho kho ancient game ,
Show More Hide

Reviews (0)

Write Review No content~