 Kingdom Eighties Apk
Release Date:
Mon Oct 16 00:00:00 CST 2023
Please Pre-register this game in the PlayMods App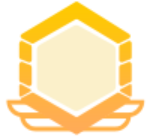 10.0
The description of Kingdom Eighties
Originally, it should be a normal summer camp, fresh air breathing, changing the living environment, and knowing a few new friends. After all, I have been looking forward to a full year. No matter how much, you always have to be happy than staying at home to listen to your parents.
Well, you think this is the case, just a few days later, you will hear strange sounds after dusk, see strange shapes and long eyes ... red eyes?
"Kingdom: 80s", as another new work of the award -winning micro -strategy game "The Kingdom: Two Monarchs" series, is a love letter to the past. Take everyone back to the year, ride a bicycle, participate in the summer camp, and wear pajamas on Saturday morning. Lying in front of TV. You will be the "boss" of the small counselor of the summer camp to resist the ruthless attack of mysterious greedy creatures and protect your family and neighbor neighborhood. The children of the neighbor's house will fight side by side with you, and you will encounter new friends in the future, such as Acai, Qiaoer, and Dazhuang, and they will do their best to help fight.
What secrets are there in creating the crown? Why should greedy creatures grab?
New and old Majesty, quickly step on the bicycle and prepare to meet the greedy summer!
A work of the "Kingdom" series of new and old players
"Wang Guo: 80s" is based on the well -known game mechanism of this series of works, and has added new narrative elements. Recruit children at the neighbor's house, assign them the tasks of building or combat, continue to expand your territory, and at the same time unveil your family, greedy creatures, and the secrets of creating a crown.
Large unity
"Kingdom: The 1980s" shows the friendship of four civilian heroes and tells their stories. You will become a "boss", and the fate of the town will fall on your shoulder, but you don't have to ride alone. Acai, Qiaoer, and Dazhuang will fight side by side with you, and use their own unique abilities to play their own role.
Cool on the road
Summer camp is just the beginning of everything! You will go to the place where the "Kingdom" series has never appeared, go to the skate park to find a new wheel, patronize the shops on the street, drive away greedy creatures in the new country mall, everything is in the unique and charming pixel world in the "Kingdom" series Essence
If you like this game, you can try to play the similar games below:
——Uploaded by the user
Show More

Category: Strategy Publisher: Raw Fury Publish Date: Mon Oct 16 00:00:00 CST 2023
Reviews (0)

Write Review No content~