 Mr Strange Game-Superhero Game Apk v1.4
App Name:

Mr Strange Game-Superhero Game
1.4

for Android
Updated on
Tue Dec 20 13:02:04 CST 2022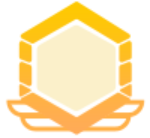 6.0 The description of Mr Strange Game-Superhero Game
Welcome to the new Game 2022
Let's play Mr Strange Game-Superhero Game and enjoy the adventures of interesting Games.
Introducing the free superhero game. In this city, start your story. Fighting the evil guys and defending the rule of law are both necessary. You can expect exciting action. a number of shooters with thugs and mafia leaders. Superheroes in real life display bravery and cunning. At fast speed, round the city. Play the ninja and keep an eye on what is going. Take the adventure now. A free mobile third-person Role-playing game will let you put your skills to the test of Mr Strange Game-Superhero Game.
In a large modern city, your warrior must act. The graphics of the game are uniquely designed. Your entire city, including the most important urban locations, will be displayed on the improved minimap.
In Mr Strange Game-Superhero Game earn awards for your collection of items. Level up the hero by completing game missions. Make your child's talents better. You can acquire wonderful things and an interesting gaming experience. Super suits, vehicles, or weaponry is all possible.
A large city populated by criminal gangsters, mafia leaders, evil robots, and aliens serves as the backdrop for this superhero action game satire.Police and military forces are unable to take on gangster mafia leaders, thus they require the assistance of a mystical hero who is a spider-fighting ninja man. Games of villains put innocent civilians at risk, and they require a fighter to take on all thugs on the street. Make the ultimate heroic decision in one of the top spider heroes combat games to defend the city!
In Mr Strange Game-Superhero Game play the game as a superhero with magical abilities and battle your way through the new period.
An action-adventure game in the third person that allows you to explore huge regions, engage in conflict with many enemies, and eventually beat the boss level.
Only you, the sorcerer superior, can stop a new dark lord from destroying the planet and his black wizards. He is here to destroy all life in Mr Strange Game-Superhero Game
Using your own magical skills and spells, a special spell, and a shield spell to block incoming attacks, combat dark magicians.
Mr. Strange, the master of mystic arts, is prepared to battle ., both of whom are dark wizards. They also have their own black magicians on hand who are prepared to eliminate anyone who comes in their way.
Mr. Strange will have to engage in battle in the Temple, the streets of Nepal, the Sanctum, and the streets of London before facing off against the planet-destroying Dormammu in the dark dimension. Prepare to battle and defend your home in this fantastic open world action adventure game, and discover for the first time ever what it's like to be a superhero with magical powers, all from the convenience of your phone of Mr Strange Game-Superhero Game.
Buy the items required at the store to outfit your hero. Each item will give its superman new skills. Obtain the coolest combination of items for your character to maximize their abilities, such as increased stamina, health, physical damage, accelerated health recovery, bullet and explosion protection, running acceleration, and driving skill.
This adventure game featuring robot ninjas takes set in a city with pitch-black streets. The city was attacked by mysterious crime lords, and your ninja superhero should defeat the gangs! While the general populace waited for assistance, the police and even the army struggled to deal with the gangster mafia bad guys. They appeared to be without hope and certain that all would fail when robot fight ninja master materialized.In Mr Strange Game-Superhero Game thugs should be driven out of neighborhoods and streets, say the people. So, in one of the robot heroes fighting games, control the superhero to defeat iron enemies on the streets!
Download the new 2022 Mr Strange Game-Superhero Game.
——Uploaded by the user
Show More

Category: Arcade Publisher: Technology Wings LTD Requirements: Andriod 5.0+ Publish Date: Tue Dec 20 13:02:04 CST 2022
Show More Hide

Mr Strange Game-Superhero Game 1.4 Update
Updated on 

Tue Dec 20 13:02:04 CST 2022

Bug Fixes
Show More Hide

Reviews (0)

Write Review No content~