 Number Spy Apk v14
14

for Android

Updated on
Thu Sep 21 16:53:58 CST 2023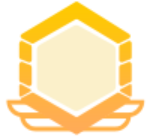 6.0 The description of Number Spy
NUMBER SPY is based on the "I Spy" children's guessing game played by millions of kids everywhere. No doubt you played it with a parent, with your child or with a sibling on one of those long family drives. Each player would take their turn by saying the phrase "I spy with my little eye, something _____", usually filling in the blank with a color, shape, etc.

NUMBER SPY uses NUMBERS instead of objects. The object of the game is to guess a randomly generated number (called the Mystery Number), between 1 - 999, before your computer opponent can. Clues are provided to help you narrow your guesses.


RANGE INDICATORS

Guesses are tested by comparing them to the Mystery Number. An incorrect guess results in a colored "Miss Distance Indicator" being displayed. Miss Distance Indicators show how far your guess is to the winning number as follows:

COLOR (Description) MISS DISTANCE

- Purple (Cold): 500 or more
- Cyan (Warm): 250 - 499
- Green (Warmer): 125 - 249
- Orange (Hot): 25 - 124
- Red (Ouch!): 24 or less

"Hint Arrows" are also provided; Miss Distance Indicators are filled in with either an UP or DOWN arrow, indicating that the guess was less than or greater than the Mystery Number. An UP arrow means your next guess should be HIGHER than the last (and vice versa).


SETUP Options

* Select the number of games needed to win the overall match. Range is from 1 to 10.

* Avatar selection (yours and your opponent)

* Opponent skill level

** Average - will randomly select between high and low limits

** Smart - will average the high and low limits.

** Peeking - will peek at your turns and adjust its search range accordingly.


GAME PLAY


Press START

Player One (you) go first. A pointing hand points to the number wheels. Pressing a number causes it to increase. Pressing and holding a number will decrease the number by one. After changing at least one wheel, the pointing hand points to the "CHECK GUESS" button.

Pressing "CHECK GUESS" causes the program to evaluate the guess. If there is no match, a Miss Distance Indicator is displayed.

Next (automatically), the computer opponent makes a guess. This is indicated by the opponent's number wheels spinning. When the guess is finalized, it is displayed along with a Miss Distance Indicator and Direction Arrow.

Then (automatically), the program moves back to your turn. The pointing hand indicates that it's time for another guess.

This process continues until a guess matches the Mystery Number. A "WIN!" indication is displayed and the pointing hand points to the "Claim Win" button. Pressing will display the scorecard and start the next game.

Once a player reaches the "Games To Win Match" mark, the game is over. The program asks whether to start another match or quit.


COMPUTER OPPONENT GUESSING

The computer opponent uses its previous guess and Range Indicator independently so as to continually reduce the range of its next random number guess.

** A match with an "average" opponent slightly favors you, insofar as the computer opponent makes purely random guesses within a smaller and smaller number range. You can use non-random techniques to reduce your range more rapidly.

** A match with an "smart" opponent is a more even match; the computer opponent reduces its range by taking the low/high average. This usually results in a faster convergence.

** A match with an "peeking" opponent is a competitive match; the computer opponent reduces its range by taking the low/high average as before, but this time it peeks at your guesses and adjusts its low/high range limits. This results in the fastest convergence possible.

CHEAT MODE: Sometimes a parent might need to know the Mystery Number ahead of time in order to help direct a child. If the Cold (BLUE) indicator light on the light panel is pressed and held for more than two seconds, the winning number will be momentarily revealed.

Good Luck!
If you like this game, you can try to play the similar games below:
——Uploaded by the user
Show More

Category: Education Publisher: Neil Rohan Requirements: Publish Date: Thu Sep 21 16:53:58 CST 2023
Updated on Thu Sep 21 16:53:58 CST 2023

Corrected blue tooth permission error
Show More

Reviews (0)

Write Review No content~