 Oceanhorn 2: Knights of the Lost Realm Apk
Release Date:
Coming Soon
Please Pre-register this game in the PlayMods App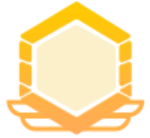 6.0
The description of Oceanhorn 2: Knights of the Lost Realm
Now the world is in danger! Mesmeroth leading his dark army plans to stage a comeback. It seems like an ugly war between the nations of Gaia and the dark forces led by Mesmeroth is inevitable. As the savior, the chosen one to save the Kingdom of Gaia, your mission is to unite people and all strengths to protect the lost realm from the harm of evil forces.
Oceanhorn 2: Knights of the Lost Realm Golden Edition is here! Ready to embark on an RPG journey you'll never forget? This is the best version of the game to date, featuring brand new content, quests, items, and enhancements!
A GRAND ADVENTURE
Oceanhorn 2: Knights of the Lost Realm, set a thousand years before the events of the first chapter, takes you on a magical journey across the vast world of Gaia, brimming with mythology and lore. A young Knight faces an impossible challenge, as Warlock Mesmeroth has returned with a formidable Dark Army. Will our hero be able to unite the Owrus, Gillfolk, and men in a fight for the fate of the world?
THIS TIME YOU'RE NOT ALONE
You will not be taking this journey alone. Trin, the granddaughter of Arcadia's leader Archimedes, and Gen, a mysterious robot wielding an old samurai weapon, will join forces with you, and fight at your side against Mesmeroth's Dark Army. Contextual commands will allow you to direct these allies into battle, or have them help you with the solution of the game's most clever puzzles!
FIGHT, SOLVE, EXPLORE

Bigger, better, and packed with new features – Oceanhorn 2 is not only one of the best-looking adventure games out there, but it also builds a unique experience on the shoulder of classic video games. Collect powerful items, wield the Caster Gun, solve the mysterious puzzles of the ancients, and discover all that Arcadia and its neighboring kingdoms have to offer! Accept the challenge and become a true Hero.
FEATURES
• An epic RPG main quest spanning 20+ hours of gameplay
• Massive boss fights test your reflexes and combat skills
• Dozens of side quests grant incredible rewards
• Clever puzzles to solve and mysterious dungeons to explore
• Beautiful, handcrafted graphics paint a world of legends and intrigue
• Majestic 60fps on all high-end devices
What's new
Introducing the Secrets of Gaia Update!
• Two new side quests: The Shadow of Genco Corporation and The Sailor's Widow.
• Arcadian Tarock has been enriched with two new game modes for advanced players: Restricted Card Selection and Shuffled Hand.
• The radar and quest system have been enhanced in several ways: now, the main quest is always highlighted, and side quests are easier to track and identify.
• A challenge for completing 100% of Gaia's map has been added.
• Hero is now faster and more agile.
• Control responsiveness has been improved across the board.
• Combat has been polished to give the player better feedback.
• Camera lock-on is available using a controller or keyboard.
• Sound effects for the game have been revised and improved.
• Enhanced image quality on the latest Mac M1 Max and Ultra models.
• A lot of bug fixes and various improvements.
If you like this game, you can try to play the similar games below:
——Uploaded by the user
Show More

Reviews (0)

Write Review No content~