 Poppy Playtime Game Chaper 3 Apk v1.2.2
App Name:

Poppy Playtime Game Chaper 3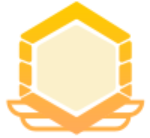 6.0 The description of Poppy Playtime Game Chaper 3
Welcome Poppy Playtime Game Chaper 3e.
Journey into the Poppy Playtime world and let your imagination lose in an unfamiliar environment inside this amazing Huggy Wuggy challenge.
Poppy Playtime Game Chaper 3 is a spooky action title, it was released on the 10th of October, making it in time for the Halloween season. Play The wuggy playtime horror & puzzle game , is an exciting adventure, full of fun .
In Poppy Playtime Game Chaper 3, exploring the factory, and trying to survive without being killed by Huggy Wuggy. And don't get caught in Poppy Playtime : Chapter 3.
Poppy Playtime Chapter 3 its not easy game, avoiding scary toys could be really hard, specially in case where they are really fast this application will give you big experience to survive in Poppy Playtime - Huggy Wuggy world.
Features Poppy Playtime Game Chaper 3:
- huggy poppy playtime chapter 3 game can help you in gameplay.
- Update Chapter 3 for Poppy Playtime
- Nice Graphics and Add More Character: Bunzo Bunny Boss Jumpscare and Poppy GRABBED
- New Map

Enjoy playing and download Poppy Playtime Game Chaper 3!!!
——Uploaded by the user
Show More

Poppy Playtime Game Chaper 3 1.2.2 Update
Show More

Category: Puzzle Publisher: Caior Game MX Requirements: Andriod 5.0+ Publish Date: 10/10/2022