 Prize Kingdoms Apk v1.5.3.2774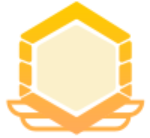 6.0 The description of Prize Kingdoms
Join your Facebook friends and millions of other players around the globe to build your kingdom, raid your friends, and win AMAZING PRIZES along the way!
DISCOVER NEW WORLDS
Come play a fantasy board game where you roll dice and travel to hundreds of gorgeous and interactive boards! In PRIZE KINGDOMS you'll build your boards, play exciting mini-games, collect unique totems, and more! Each board you explore features its own mini games, secret areas, and hidden treasure to find!
WHAT KIND OF FRIEND ARE YOU?
Be a nice friend or a mean friend! You can steal your friends' gold and destroy their bases! Or you can be nice and team up in Clubs to compete together for the biggest prizes!
PRIZE KINGDOMS is the only multiplayer board game that allows you to:
- Combine rolling dice and building your kingdom, with hundreds of boards to conquer!
- Explore dozens of unique and exotic worlds, each with its own secrets to discover!
- Collect tickets to enter new daily sweepstakes to win AMAZING PRIZES! Earn tickets for FREE, just by playing!
- Attack your friends' boards to break their piggy banks and steal their gold!
- Join up with other players or create your own club and participate in leagues to earn huge prizes!
- Explore dungeons with twisting paths, sky realms with crumbling tiles, take a rollercoaster ride, or hop on a rocket and blast off in dozens of exciting bonus rounds and minigames!
- Trigger PRIZE RUSH mode and watch loot rain from the sky as you try to collect as much as you can before your free rolls run out!
- Collect hundreds of unique totems and totem skins, each with its own totally unique personality!
Download now and start rolling the dice in PRIZE KINGDOMS! There's no end to what you can win!
Need help? Tap the Support button in the settings menu in the Prize Kingdoms game, or send us a message at
[email protected]
——Uploaded by the user
Show More

Prize Kingdoms 1.5.3.2774 Update
Show More

Category: Board Publisher: INK Games Requirements: Andriod 5.0+ Publish Date: 25/11/2022