 Quran Stories 4 Kids~ Prophets Apk v6.5
App Name:

Quran Stories 4 Kids~ Prophets
6.5

for Android
Updated on
Wed Nov 02 17:51:30 CST 2022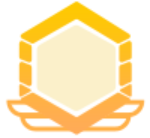 6.0 The description of Quran Stories 4 Kids~ Prophets
Quran Stories for kids" is a marvelous collection of beautiful and illuminative stories and Quranic Games from the Noble Quran, which is published in the form of an interactive storybook accompanied by attractive games for children in 15 international languages as:
1. The Story of Abraham(PBUH), the Destroyer of Idols and His Struggle with Nimrod, the Cruel King of Babylon - for FREE
2. The Story of Moses (peace be upon him) and the Arrogant and Prideful Qarun - for FREE
3. The Story of the prophet Solomon and the Queen of Saba
4. The Story of Childhood and Adolescence of the Prophet of Islam Muhammad (May the Peace of Allah and His Blessings Be upon Him)
5.The Story of Saul(PBUH) and Goliath and the Fight of young David with Goliath
6. The Story of Abraham(PBUH) and Samuel(PBUH) and the Incident of Hajar in Mecca
7. The Story of the Prophet of Islam, Muhammad's Ascension and His Journey to 7 Heavens
8. The Story of Noah (PBUH) and his Ark of Salvation of the Believers
9. The Story of Moses (PBUH): from the Nile to the Nile
10. The Story of Jesus (PBUH): from His Birth until His Ascension
11.The Story of Jonah(PBUH) and Whale
12.The story of Companion of Elephants
13.The Story of Adam(PBUH) & Eve
14.The Story of Dhul-Qarnayn
15.The Story of People of Saba
16.The Story of Uzair
17.The Story of People of Cave
18. The Story of Truthful Yusuf
19. The Story of Musa and Israelites
20. The Story of Messenger of islam
FEATURES:
- Interactive scenes with fully narrated and animated characters
- Offline reading - download a story once and read it anytime, anywhere. These reading chapter stories for kids are useful for long trips, doctor's appointments and restaurants
- Designed for children interface
- Lots of games for kids under 6 years
- Safe and kid-friendly
- Special challenges that let kids earn rewards
The Quran stories app for kids is available in English, Arabic(العَرَبِيَّة), Farsi(فارسی), French (français), Hindi (हिन्दी), Indonesian (Bahasa Indonesia), Malay (Melayu), Chinese(中文), German (Deutsch), Bengali (বাঙালি), Portuguese (Português), Russian (русский), Spanish (Español), Turkish (Türk) and Urdu (اردو).
Your feedback is important to us. Please SHARE YOUR REVIEW below!
For any technical issues, please email us at
[email protected]
——Uploaded by the user
Show More

Category: Education Publisher: Mehad Games Studio Requirements: Andriod 5.0+ Publish Date: Wed Nov 02 17:51:30 CST 2022
Show More Hide

Quran Stories 4 Kids~ Prophets 6.5 Update
Updated on 

Wed Nov 02 17:51:30 CST 2022

Bug Fixes
Show More Hide

Reviews (0)

Write Review No content~