 Secrets of the Mansion: Quest Mod Apk v1.0.4.1 (Unlimited money)
App Name:

Secrets of the Mansion: Quest
1.0.4.1

for Android
Updated on
Thu Nov 24 16:25:56 CST 2022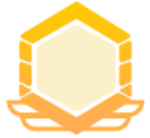 6.0

MOD Info :
Using sufficient currency and props will not be reduced The description of Secrets of the Mansion: Quest
Unlimited money
Secrets of the Mansion: Quest is a hidden objects game that takes players along on a mysterious journey. Solve puzzles, complete quests, and watch as with each new room, your hunt for hidden objects becomes even more thrilling and mind-boggling.
If you have an intrepid spirit, the bravery of a daredevil, a sharp mind, and a love for adventure, then this is the game for YOU!

Help me!!! I was kidnapped!
I was hurrying to help my auntie, but it turns out that now I need help myself.
I have no idea where I am and what the kidnappers want from me, but I'm sure that without your help I won't be able to get out of this.

My name is Emma and I really need your help. Aunt Karen, my only surviving relative, has disappeared in strange circumstances. Don't even think that I am exaggerating. My auntie is very pedantic and punctual and nothing like this ever happened to her before. I'm afraid that she is in trouble! And I have involuntary become a detective.
I don't even recognize the mansion where I grew up! All of the Hamilton Estate has turned into a quest room where there are lots of hidden objects and unsolved puzzles. A chain of mystery events and incomprehensible coincidences both excite and scare me. You would never believe what I found in one of the rooms! What's the point of talking about it, it's best to come and see for yourself!
And... I think someone wants to kill me... I am sure that only you can help me! I need a friend with an unusual way of thinking, who is highly intelligent and has a brave heart, someone who will support me and give me some good advice about what to do in this situation.
We would like to invite you into our hidden object mystery games ,world of intrigue and adventure, where you can show your hidden deduction talents and more.

Main features of the hidden object games Secrets of the Mansion.
DISCOVER a complex detective story intertwined with the secrets of the past.
FEEL like a true detective, expert and designer in one.
INVESTIGATE amazing scenes to find the hidden objects and earn wonderful gifts.
TEST your deduction skills by solving intricate mysteries, solving difficult puzzles, assembling jigsaws and completing scenes by searching for hidden objects.
FIND the hidden objects and the answers to every puzzle and discover the truth!
RESTORE the Mansion by making its interior modern and trendy.
WELCOME regular free updates with new characters, objects and quests.
PLAY on the subway, on a plane or even in space. The game works independently without an internet connection, which will allow you to have great fun wherever you may be Playing search and find games just got easier.
ENJOY every minute of your free time with Secrets of the Mansion!

Welcome new update!
WHAT'S NEW

UNEXPECTED PLOT TWISTS will keep you tense from the first minutes of the game.

NEW SEARCH MODES - "Night" and "Lens" will diversify your player experience while searching for hidden objects.

NEW SCENE - "Kitchen". The location with the aroma of freshly brewed coffee and delicious tosts invites you to plunge into the atmosphere of family coziness, comfort and calmness.

NEW MINI GAMES – we've created some more mini-games that are not easy to complete.

INVESTIGATION BOARD - this will help you compare evidence and facts and give you a possibility to untangle the web of mysterious events.

AVATARS - now you'll be able to choose easily the avatar that you like for your personalization in the game.

DAILY BONUSES - log in to the game every day and collect daily rewards.

EVENTS - check out interesting events and collect amazing rewards.

DISCOUNTS AND SPECIAL OFFERS - unique features that make your favorite game more interesting

Leave a review and tell us what you think about the latest update. Your feedback helps us make the game the very best that it can be. Enjoy!
——Uploaded by the user
Show More

Category: Adventure Publisher: Network Requirements: Andriod 5.0+ Publish Date: Thu Nov 24 16:25:56 CST 2022
Show More

Secrets of the Mansion: Quest
Unlimited money
1.0.4.1 Update
Updated on 

Thu Nov 24 16:25:56 CST 2022

Bug Fixes
Show More

Reviews (0)

Write Review No content~