 Slugterra: Slug it Out 2 Mod Apk v5.1.7 (Unlimited money)
App Name:

Slugterra: Slug it Out 2
5.1.7

for Android
Updated on
Thu Oct 26 12:09:41 CST 2023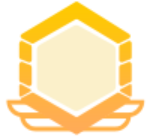 7.4

MOD Info :
Unlimited Money PlayMods Space Features
PlayMods is committed to developing gaming auxiliary tools for users

Cheat Engine


Speed Hack


Auto Clicker


Spilt Screen


Rotate Screen


App Cloner
The description of Slugterra: Slug it Out 2 Unlimited money
Slugterra: Slug it Out 2 MOD APK (Unlimited Money) is a match-3 puzzle game combined with action and adventure. Adventures await you ahead. Download and install this game to join now!
Introduce about Slugterra: Slug it Out 2
Candy Crush Saga is a huge monument in the match-3 puzzle game genre. However, if you want to look for something new, experience Slugterra: Slug it Out 2.
Have you ever imagined an action game but never asked you to hold a gun, fight or do something like that? Slugterra: Slug it Out 2 is the answer. This game is like a story and a journey. When participating in the game, you will play as a hero named Eli Shane. Your mission is to collect the slug and nurture it. Try to win to discover the incredible power of these tiny creatures.
Gameplay
At first glance, you might think this is a casual action role-playing game. But you are wrong. Slugterra: Slug it Out 2 has gameplay that doesn't factor in action. Instead, you will solve familiar match 3-style puzzles.
For each battle, you must arrange symbols of the same shape and color in a horizontal or vertical row. For every three symbols, you will receive points for performing an action or attacking monsters. Attack damage depends on the symbol you matched. Therefore, the move and the arrangement of the factors on the board is of utmost importance, determining whether to win or lose.
In addition to the attack symbols, pay attention to collect health or defense symbols to neutralize the opponent's attack. Don't forget to use the game's boosters to get through some dangerous situations. However, these items are limited so you can only use them when absolutely necessary.
The challenge increases with each level
Try to win and complete quests, this will help you collect more rewards. Among the rewards, Evolution Stone is one of the most precious. It makes your Slug especially powerful.
Slugterra: Slug it Out 2 also gives you mysterious gift boxes containing many useful items such as gold, powers or a rare Slug.
And every time you want to pass a stage, there will always be epic battles with giant bosses. They are known to be truly brutal and have very dangerous attack techniques. So always be ready for such confrontations, with your own skills and tactics.
The Slug system
The variety of abilities of the slugs is different. Each slug has a special power. You can build yourself an army of powerful slugs with more than 90 types available. You can upgrade them with bonuses upon completing levels. Besides the usual slugs like Elementals, Ghoul Elementals or Ghoul Slugs, they can also evolve into Megamorph versions with legendary powers.
And don't forget to mount your slugs through Hide Slug – where they can play and interact with each other.
Epic Battle
Besides the story mode, the game also has a special mode called Epic Battle. This mode is known to have a higher level of difficulty when the opponents you meet are strong guys, especially bosses. They can have twice as much HP than you and have twice the attack power of you. With a strategy well enough, you can defeat them and win valuable rewards from the system!
Graphics
The graphics of this game are carefully crafted and detailed, while the colors and perspectives are designed to be suitable for all ages. In general, the layout and content are relatively simple, suitable for a puzzle game on mobile phones.
After a while of experiencing Slugterra: Slug it Out 2, I felt like I was watching a Power Ranger cartoon. You will feel like participating in fierce and dramatic battles.
MOD APK version of Slugterra: Slug it Out 2
MOD feature
Unlimited Money: When you open a Chest, you can get a lot of money.
If you like this game, you can try to play the similar games below:
——Uploaded by the user
Show More

Category: Puzzle Publisher: Epic Story Interactive Requirements: 该游戏已适配安卓系统 5.0及以上系统。 Publish Date: Thu Oct 26 12:09:41 CST 2023
Slugterra: Slug it Out 2 Unlimited money 5.1.7 Update
Updated on Thu Oct 26 12:09:41 CST 2023

Bug Fixes
Show More

Reviews (0)

Write Review No content~

PlayMods
PlayMods, Play More Fun!

Download
Other Mod Apk Slugterra: Slug it Out 2 Unlimited Money
Unlimited Money(When you open some Сhests you can get a lot of currency)
more