 Total Destruction Mod Apk v2.9.6
App Name:

Total Destruction
2.9.6

for Android

Updated on
Wed Sep 13 18:17:18 CST 2023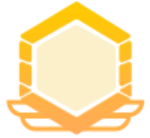 6.0 The description of Total Destruction
Total Destruction Mod Apk is a war arcade game where players will control various military weapons to participate in combat.
Total Destruction Mod Apk Game Content
The Total Destruction Mod Apk offers players a variety of weapons to conquer the enemy: tank cannons, bazooka, machine guns, and even nuclear weapons. Players will control them, dodging enemy attacks as much as possible. Before the armor runs out, complete the mission, destroy the target, destroy the enemy, and reach the destination. The enemy also has a variety of combat units: tanks, anti-aircraft guns, armored vehicles, gunships, mortars on high buildings, etc. The body that exploded after being hit by bombs and missiles recreated the brutality of war. The bloody pictures allow players to experience refreshing and exciting battles.
Total Destruction Mod Apk Game Operation
The Total Destruction Mod Apk provides players with a virtual joystick on the left side of the screen to control the movement of the vehicle. The function keys on the right side of the screen correspond to reloading, firing, and weapon switching. At the top of the screen are the remaining amount of ammunition, the remaining amount of artillery tips, the player's flight distance, flight speed and HP value. The displayed amount represents the reward the player receives for defeating enemy units. This money can be used to upgrade the player's combat units and unlock new combat units. Players can try combat units that have not yet been unlocked in the sandbox mode. When the player ends the game, there will be a settlement screen. The settlement will give the player a certain amount of reward based on the number of combos and flight distance of the player, and the number of enemies killed.
Total Destruction Mod Apk's concise graphics and exciting explosion scenes are definitely one of the best choices for relaxation. If players also want to experience more exciting games, we recommend Hungry Shark World Mod Apk​.
——Uploaded by the user
Show More

Category: Arcade Publisher: Morsakabi Requirements: Publish Date: Wed Sep 13 18:17:18 CST 2023
Total Destruction 2.9.6 Update
Updated on Wed Sep 13 18:17:18 CST 2023

New skins for BMP
Few translation fixes
Small camera fix
Show More

Reviews (0)

Write Review No content~

PlayMods
PlayMods, Play More Fun!

Download
Other Mod Apk Total Destruction Unlimited Money
more