 Totally Accurate Battle Simulator Apk
Release Date:
Coming Soon
Please Pre-register this game in the PlayMods App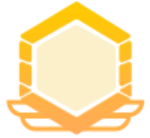 6.0
The description of Totally Accurate Battle Simulator
Totally Accurate Battle Simulator, the "98% Overwhelmingly Positive" Steam hit, is coming to mobile! Take charge of 100+ Red and Blue Wobblers from ancient lands, spooky realms and fantasy worlds as they fight in simulations made with the wackiest physics system ever invented. Put your Wobblers through a set of historical or mythical campaigns or create your own battle scenarios in the Unit Creator with sandbox maps. Customize extraordinary units with amazing abilities and watch them fight others for endless entertainment!
FEATURES:
- TABS POCKET EDITION
All campaigns and sandbox maps from the original Totally Accurate Battle Simulator are available on your fingertips anytime, anywhere.
- PHYSICS SYSTEM OF THE WEIRDEST KIND
Your units don't just move around... they wobble! Okay, we lied - these battle simulations aren't exactly "accurate" per se but incredibly chaotic. Despite that, you can be sure that each simulation will be unique every time!
- MANY FACTIONS TO CHOOSE FROM
Unite unlikely opponents from different ages and places – like Zeus vs Minotaurs from Ancients; Da Vinci Tanks from Renaissance; Valkyries from Vikings; Grim Reaper from Spooky faction…and many more secret units to unlock.
- ENDLESS POSSIBILITIES FOR FUN AND GAMES
Create custom battles and conditions according to your wishes – or craft special one of a kind Units for zany spectacles that will keep you entertained forevermore!
GAME MODES:
Campaigns

Multiplayer

Workshop

Unit and faction Creator

Campaign and battle creator

Sandbox mode

Unit Possession

A bunch of silly units
If you like this game, you can try to play the similar games below:
——Uploaded by the user
Show More

Category: Strategy Publisher: XD Entertainment Pte Ltd
Reviews (0)

Write Review No content~