 Unturned Mod Apk v3.3.6 (Map Mods inside)
3.3.6

for Android
Updated on
Wed May 17 19:01:04 CST 2023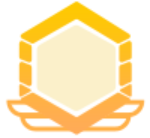 9.0

MOD Info :
Unturned Map Mods inside
1.Provide a large number of map mods for you to play,Click the playmods floating window to download.
2.Mod Menu
Invincible characters
Not hungry
Not thirsty
No infection
Unlimited stamina
10 times damage
3.Cheat command:
/Day (change game time to day)
/night (change game time to night)
/time (Adjust the game time according to the value, 0 is sunrise, 2000 is about to sunset)
/experience (player id) [quantity] (give player experience, if the server needs to play the player id, single player does not need it)
/give (item id/[amount]) (give the player an item with id x)
/vehicle (vehicle id) (gives the player a vehicle)
/animal (animal id) (Refresh the animal with id x near the player)
/airdrop (call an airdrop, you can call infinitely, the airdrop location is the default airdrop point location on each map)
/Reputation (player id[amount]) (gives player reputation, can be given as a negative number)
/teleport (player id or map town name abbreviation) [Teleport to the player or town on the map]
/teleport wp (teleport to the marker with the right mouse button on the map)
/Weather None (set to sunny)
/Weather Storm (set to rain)
/Weather Blizzard (set to snow) The description of Unturned
Map Mods inside
You're a survivor in the zombie infested ruins of society, and must work with your friends and forge alliances to remain among the living.

All rights to the game are owned by Nelson Sexton and 505 Games, this material has been provided for educational purposes only and does not contain any internal purchases. The game is not a commercial product.
——Uploaded by the user
Show More

Category: Casual Publisher: keyneed games Requirements: Android 8.0+ Publish Date: Wed May 17 19:01:04 CST 2023
Show More Hide

Unturned
Map Mods inside
3.3.6 Update
Updated on 

Wed May 17 19:01:04 CST 2023

Released open alpha version of the game
Show More Hide

Reviews (0)

Write Review No content~