 US Car Transport Cargo Trailer Apk v1.3
App Name:

US Car Transport Cargo Trailer
1.3

for Android
Updated on
Sat Nov 19 21:35:35 CST 2022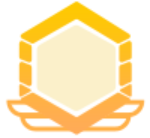 6.0 The description of US Car Transport Cargo Trailer
Car Transport Cargo Trailer 3D:
Belfry is presenting a new car transporting truck game with super excited new truck games experience. Join latest driving games to drive ultimate truck with extreme realistic traffic controls. Missions of transporting car vehicles to customers by driving real cargo trucks always gives you real truck adventure driving experience with super truck gameplay controls. Enjoy modern cargo truck driving game. Drive car 3d and load real car on long trailer truck which is parked outside of real car showroom and deliver this extreme car to customer by driving 22 wheeler truck towards customer location. Driving real trailer truck was never so easy before this extreme cargo transporter truck driving games. Players in search of new best truck games, must give real truck driving game a chance and must try truck off road driving to have super game fun.

Now let's talk about super gameplay of our car trailer cargo truck. The expert truck driver is must be aware of driving luxurious racing cars, as the 3d cars which are to be transported, must be driven by expert cargo truck driver. Parking cars on real long wheel cargo trailer truck require precise expertise from real car drivers and off road driving adventure lovers. Car carrier truck simulator will be parked near real car 3d showroom and driver of this 22 wheeler cargo truck will drive real cars towards fast cars transporter truck and park cars safely at deck of euro cargo truck simulator. Multiple cars will be carried by car carrier trailer truck driving games towards customers houses. Car delivery will be made at customers address through real cargo truck driving games in our car carrier transporter games. Once the cars are parked, now start driving off road long wheel trailer truck and avoid to hit traffic vehicles in the game. Other transporting companies are also offering car delivery services through city transporter truck games but offline car delivery driving games gives best car transporting controls for real life car delivery services. Drive crazy car transport 3d game and deliver all police cars to forces.
In garage of US cargo delivery truck games, we have added multiple trucks to deliver favorite car driving experience to driving car games lovers via our modern car container truck driving games. So hurry up and come forward to drive real American truck game to deliver cars in real multiple cargo trucks. Driving truck simulation was never so easy before but belfry given you a real truck cargo delivery game with super extreme realistic truck controls to drive offroad truck games in hill areas with best vehicle controls. Just sit on the driving seat of your favorite truck 3d and spark engine and exhaust smoke for extreme rush driving of real truck simulator game. Car trailer simulator allows you to pick your car from showroom and deliver modern cars 3d via cargo transport simulator trucks 3d games. Ultimate truck driving game is so hard in mountains but with our modern truck game, you can be an ultimate truck driver with super truck controls in your hand. Get ready for extreme truck simulation driving competition to deliver cars on time with safety and without any truck accidents.

Features of Car Transporter Truck Game:

Realistic 22 wheeler long truck for multiple cars to load.
Super realistic controls of our US cargo truck driving game.
Super scenic environments of long wheel truck games.
Realistic sound effects of engine.
Multiple modern US trucks to drive in hills.
Multiple luxurious cars to be delivered to real car games lovers.
Enjoy driving of both truck and cars in a single game.
——Uploaded by the user
Show More

Category: Role Playing Publisher: Belfry Requirements: Andriod 5.0+ Publish Date: Sat Nov 19 21:35:35 CST 2022
Show More Hide

US Car Transport Cargo Trailer 1.3 Update
Updated on 

Sat Nov 19 21:35:35 CST 2022

A new idea of transporting cars and driving trucks
Show More Hide

Reviews (0)

Write Review No content~