 Virtual Mother Happy Family 3D Apk v1.1.4
App Name:

Virtual Mother Happy Family 3D
1.1.4

for Android
Updated on
Thu Mar 02 15:03:01 CST 2023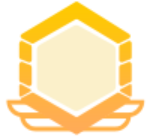 6.0 The description of Virtual Mother Happy Family 3D
Welcome to the Virtual Mother Happy Family 3D & care games, be the family mom and adopt love ones to perform household activities and do different home tasks in this happy family simulator game. This is the best virtual mother simulation 3D game in which you will be playing a role of a super mother or virtual mommy. In this single mother simulator 3D you have to play as a mom simulator & perform day to day life tasks. Become a virtual mommy in care games and start your busy day. Be the unbelievable mother and take care of all the house stuffs and family. Get ready for the pleasure of a mommy which includes daily routine like wake up you love ones for school, making breakfast for them, cleaning their clothes, keeping the house neat and clean, making lunch for the boys and girls, washing their uniforms in this virtual mom dream family games
Now play this virtual single mother game to experience the real life work experience as wife. Be the best mother and perform all the house activities in real mother games and go to the grocery shop to buy some fruits and vegetables for cooking delicious meal in mother life simulator game. Virtual mommy also offers you house cleaning & food cooking tasks. In dream mother simulator game you can cook and make breakfast, lunch and dinner as a mom simulator for your happy family in virtual mother games.

Virtual Mother Happy Family 3D Storyline:
It's early in the morning wake up and go to the room and wake them up for school, now go your dad bedroom and wake up your husband for office in this mom simulation games. Take the clothes from the cupboard of store room and give it to your husband and school boy. Now it's time for the breakfast, go to the home kitchen and prepare a coffee for your happy family. Your boy is getting late for school, find his college bag and gave it to him, ops your little daughter is crying hurry up go the bedroom and pick the little angle and change her diaper. The pet dog is barking outside the house, he's hungry get his food from the kitchen cupboard and serve in the pot of dog. It's almost noon time and everyone is waiting for the lunch, prepare the sandwich and take the tray towards the backyard lawn where your virtual family is waiting. It's a laundry day, collect everyone's cloths to be washed in the washing machine. Now it's time to clean the house kitchen and wash all the dirty dishes and clean all the home rooms and throw the garbage out of the house in virtual mom games.

Virtual Mother Simulator: Happy Family Game 3D Features:
• Experience a real life game of a mommy simulator.
• Perform different daily routine of house in virtual mom games.
• Be the best mother and take care of the house and family.
• Take care of the dog and feed him daily on the time.
• 3D graphics and amazing sound quality
So what are you waiting for download now and enjoy a real life simulator as a virtual mom!
If you like this game, you can try to play the similar games below:
——Uploaded by the user
Show More

Category: Role Playing Publisher: Gamepause Studio Requirements: Andriod 5.0+ Publish Date: Thu Mar 02 15:03:01 CST 2023
Virtual Mother Happy Family 3D 1.1.4 Update
Updated on Thu Mar 02 15:03:01 CST 2023

Bug Fixes
Show More

Reviews (0)

Write Review No content~