 Word Square Apk v1.4.1
1.4.1

for Android
Updated on
Tue May 30 02:35:30 CST 2023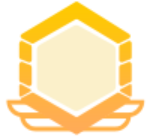 6.0 The description of Word Square
In Word Square you must rearrange a grid of letters to form as many words as possible. Forwards, backwards, up, down and diagonal - but has to be a straight line. Don't worry about adjacent letters not making a word.

Its like a word search in reverse!

At the end of the level the words in the grid are found and their scores added up.

If your grid score is better than the level target, then you progress to the next level.

On the next level, the target will be higher and the time slightly shorter!

Game play twists such as static letters, double word score and chasing various bonus awards keep things interesting.

Professional word lists (CSW19 and OTCWL18), US and UK spelling.

** From the makers of Word Game
** Ad Supported
** Buy Pro version in-app to remove ads and more
** Scores and achievements with Google Play Game Services
** Local high score list to track your progress
** http://funqai.com/and_wordsquare.html

----------

Part of the Funqai Word family of apps. Search 'funqai' to find:
** Word Game - The original Android word game!
** Word Game 2 - Sequel to Word Game, with many requested features
** Word Square - Like a word search in reverse
** Word App - Professional word generator helps you explore the word lists
All use official word lists from WESPA and NASPA.

----------

FAQ

These words aren't really words / A common word is not included.

There are a great many words in use in the English language and I cannot hope to please everyone as to their definition of what is a word or not. The 2 dictionaries offered to use are official word lists.
If you like this game, you can try to play the similar games below:
——Uploaded by the user
Show More

Category: Word Publisher: Craig Hart | Funqai Ltd Requirements: Andriod 5.0+ Publish Date: Tue May 30 02:35:30 CST 2023
Updated on Tue May 30 02:35:30 CST 2023

- Updated 3rd party libraries
Show More

Reviews (0)

Write Review No content~