 8WORX - 8X CRM Mod Apk v5.1.11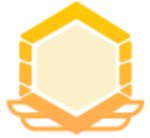 6.0 The description of 8WORX - 8X CRM
8WORX - 8X CRM (customer relationship management) Mobile App for Android requires a subscription to 8X CRM enterprise versions. For more details, please visit www.8worx.com.
8X CRM is a cloud-based application built for businesses of all sizes. 8X CRM is flexible, accessible via web browser and mobile app.
8X CRM helps you to grow your business by managing customer interactions, leads, sales opportunities and improve employees' performance.
-------
With 8X CRM
--
› access your sales data anytime, anywhere.
› Logging your outbound call conversations as call activities in 8X CRM.
› Planning your customer visits.
› Making calls to, or text messaging or emailing your contacts.
Features:
--
› Leads, Contacts & Customers Management.
› View Contacts Sales Activities/History.
› Start making new calls, send Whatsapp, text messages and emails in just one tap.
› Create follow-up activities.
› Access your to-do list instantly.
› A smart system to ensure you always follow up with contacts via Notifications.
› Record customer visits, and add your notes to meetings with ease.
› Deals or Opportunities Management
› Tasks & Appointments Management
› Automations and integrations with a variety of apps.
› Adjustable filters.
› All edits are automatically synced with your 8X CRM web app, so your customer data is always up to date.
› And so much more...
If you have any questions, please write to
[email protected]
——Uploaded by the user
Show More

8WORX - 8X CRM 5.1.11 Update
Show More

Category: Business Publisher: 8WORX Requirements: Andriod 5.0+ Publish Date: 11/07/2022