 Army Bus Driver Military Coach Mod Apk v1.5.4
App Name:

Army Bus Driver Military Coach
1.5.4

for Android
Updated on
Tue Mar 07 02:42:39 CST 2023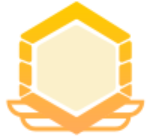 6.0 The description of Army Bus Driver Military Coach
Now, Wait is over!!! Get ready for the most thrilling off-road Army Bus Driver 2022: Real Military Coach Simulator to transport military commando to US army military training school base camp. Get hold on steering and perform the best skills of army bus driving on mountainous hill climb areas, improve your military bus driving skills.

Do you love transporter games? Like off-road army truck drive, 4x4 jeep, off-road Prado sim, 4X4 SUV, Drive 6x6 jeeps, an oil tanker, off-road cargo truck, etc.! Now, this Military bus game is one of the best for you. Drive US army coach bus on slippery and dangerous areas of off-road. Playing and enjoying realistic most adventurous off-road tracks. In this simulation game, you can drive, parking multiple Army buses like US Army, Indian Military, and Russian soldier transport coaches. Your duty starts from the Military war field extreme check post. Drive military coach and pick & drop US Military officers & special forces, driving a military truck in thrilling rainy weather, survive on a slippery road and curvy deadly tracks, this military base 3D bus game is realistic Army commando environment, this military coach bus transporter simulator game for Army parking games players, become a pro driver drive through Army buses on terrain, hills, mountains, and steep paths.

The terrorist attack on the army bus arena in the military base area on jeeps. Army commanders shoot down the enemies and use army gunship helicopters to destroy the enemies' jeep. In army truck driving, you have to transfer the military cargo truck through the military aircraft in this army simulator game. In the army bus games, terrorists hijack the military ship, now the army soldier uses army gunship helicopters and cruise ships to find the military ship. Army transport coach rescue the heavy traffic on road and added a new military bridge through the helicopter. In these US army games, the army soldiers perform their duty on submarines. The army chief is in a critical situation, soldiers rescue them. The army super bus rescues the other buses, stuck on the road for land sliding, using the construction machine to clean the road. You have to transfer the ship, buses, car, and jeep through the helicopter. Now the military helicopter crashes and the army rescue the injured soldiers in it.

Start your US military driving duty in this Army Bus Driver 2021: Real Military Coach Simulator game. In these real simulation games, 2021 makes you're driving skills even better and becoming a pro-off-road truck hero. Army coach bus gives you a feel of all in one about all US military coach bus games. Your duty to transport Army soldiers on uphill mountain tracks and reach to their check posts safely. How to play this game? This game is very easy to play now complete missions Survive through different missions and complete the tasks to unlock the next Military coach bus transport missions collect cash to unlock multiple army buses. Three types of control Tilt, Steering, and Button. Take the challenge and perform your duty well in this US army Training, driving games. Army Bus Driver 2021: Real Military Coach Simulator gives you an amazing chance to become a transport US army Police cop Officer to Hill city. Be responsible and complete your task as a military legend officer. Realistic bus physics, smooth gameplay handling, pressure brake, press button to open and close bus door, and fast driving. Army bus game gives you a real experience of military off-road driving.

★★ Army Bus Driver 2021: Real Military Coach Simulator Feature's ★★
- Stunning eye-catching graphics
- Free to play this game
- Day Mode gameplay
- Animated characters Military Officers
- Real Game Play - Friendly GUI
- Realistic uphill mountains
- Multiple camera views
- Transmission Control (Auto – Manual)
- Sound and Music Setting (On-Off)
- Crazy Off-road Parking
- Rainy Weather Conditions
- Smooth and easy controls
- Door open and close animation
- Transport Army commandos
——Uploaded by the user
Show More

Category: Auto & Vehicles Publisher: Game Town Studio Requirements: Andriod 5.0+ Publish Date: Tue Mar 07 02:42:39 CST 2023
Show More

Army Bus Driver Military Coach 1.5.4 Update
Updated on 

Tue Mar 07 02:42:39 CST 2023

Army Bus Game has massive changes to fulfill the user's desire.
Improve the environment with new buses.
Reduced game size 30mb
New Double Decker Bus
Improve game quality
Smooth controls
Add more cut scene
Add a scenario for pick & drop
Improve bus and helicopter sound
Boost the game speed
Friendly user interface and many more
Enjoy Army bus games !
Show More

Reviews (0)

Write Review No content~