 emerald EMS Mod Apk v2.2.1
2.2.1

for Android
Updated on
Mon Nov 28 12:53:22 CST 2022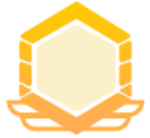 6.0 The description of emerald EMS
emerald EMS is a personal energy manager for your home that helps you and your family know how much electricity is being used, and when. The app gives you real-time information about your home's electricity usage and also takes historical data into account to create a baseline for your home. If the app notices a change in your home's electricity usage, it will automatically alert you, so you can find the problem - and fix it.

ELECTRICITY ADVISOR
emerald EMS works in conjunction with the Electricity Advisor to track your energy consumption via your Smart Meter.
Once the Electricity Advisor is installed, you will be able to monitor your energy usage right from your fingertips!
Visit: https://emerald-ems.com.au/product/electricity-advisor/ to purchase an Electricity Advisor.

SAVE ENERGY & MONEY
Using emerald EMS is a great first step to improve your energy understanding and save you money & energy!

ENERGY INTELLIGENCE
Visually track and measure how energy is being used.
View and compare real-time and past billing periods.
Stop bill surprises by making informed decisions.
See how your energy usage levels change when you turn home appliances on or off.
Access historical energy data, in one place.

WEEKLY REPORTS
Delivering all the detailed energy usage information you need to stay informed and in control.
View and download your weekly report in-app via the message centre.

REACH YOUR ENERGY GOALS
Set monthly spend targets through the energy calculator.
Access to a personalised seasonal energy budgeting tool.
Receive energy usage alerts when you reach 75%, 100% & 125% of your target.
Make better decisions about the way you use energy.

STAY CONNECTED
There is no limit to the number of devices that can track your home's electricity usage. The whole family can be connected.
Connect a device that stays at home (tablet device or iPad for example), and have access to your energy usages when you are outside of the home.

GET ENERGY SAVING TIPS & ADVICE
The app is full of electricity saving tips and advice to help you get smarter about your energy use and save money.

UPCOMING PRODUCTS
In addition to the Electricity Advisor, we are currently developing a number of Smart Intelligence devices that will assist you in your energy saving journey!
Keep an eye out in the coming months for our latest products that will work in conjunction with the emerald EMS app.
——Uploaded by the user
Show More

Category: House & Home Publisher: emerald EMS Requirements: Andriod 5.0+ Publish Date: Mon Nov 28 12:53:22 CST 2022
Show More

Updated on 

Mon Nov 28 12:53:22 CST 2022

- Stay connected with LiveLink!
- Purchase a LiveLink and stay connected to your Electricity Advisor via Wi-Fi.
- Access your real-time data anywhere in the world, at any time.
- Improvements to E-comm store.
- Minor bug fixes.
Show More

Reviews (0)

Write Review No content~