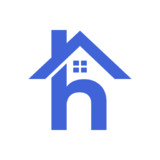 Homele Real Estate App in Iraq Mod Apk v3.1.6
App Name:

Homele Real Estate App in Iraq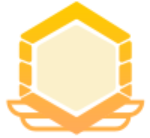 6.0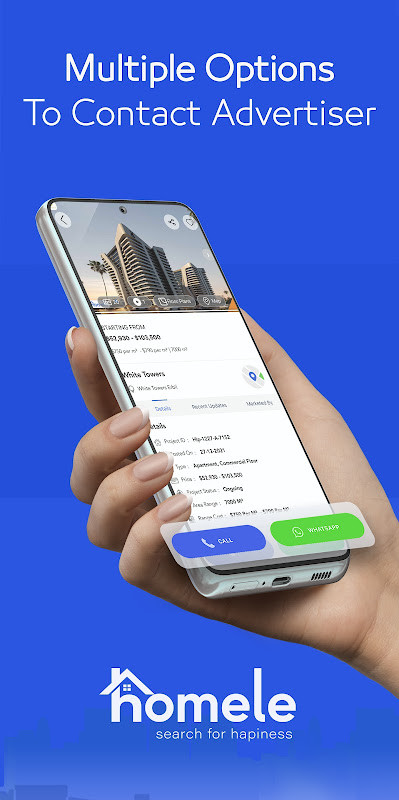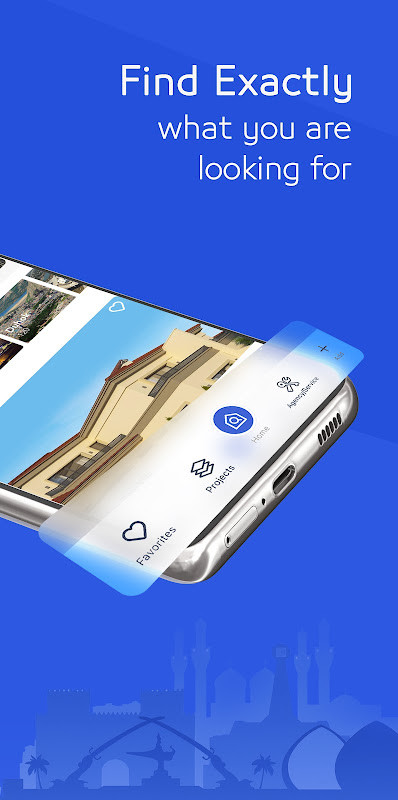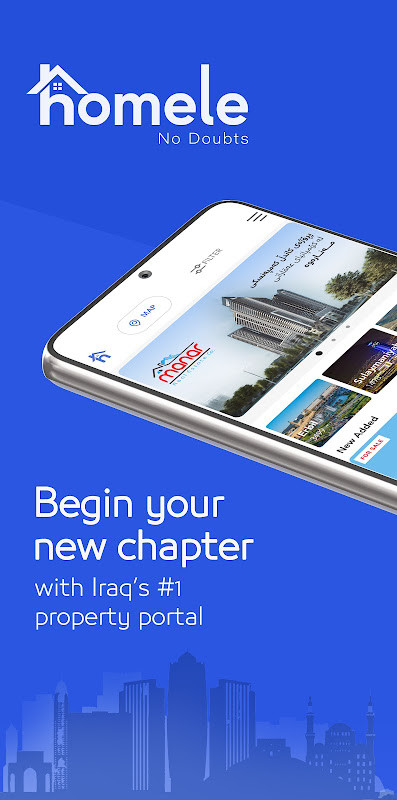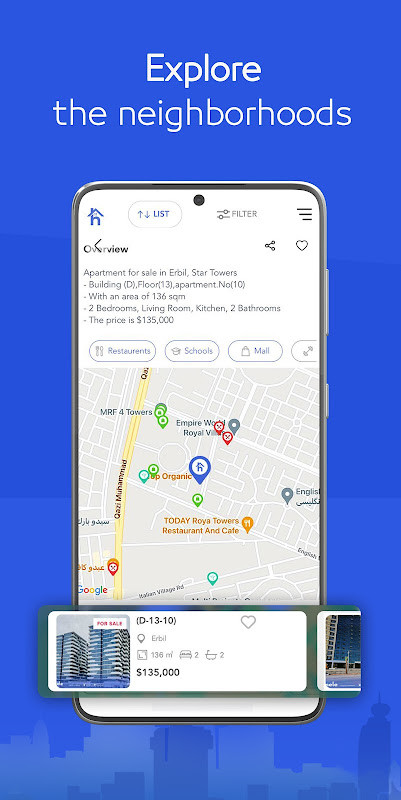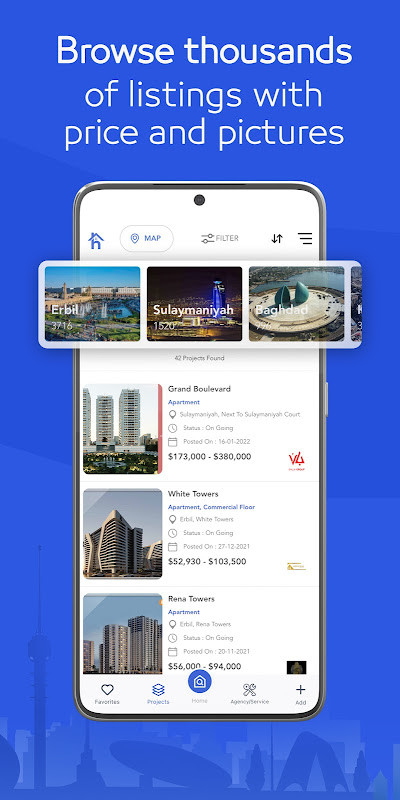 The description of Homele Real Estate App in Iraq
هوملي هو أفضل وسيلة للبحث عن العقارات في العراق
البحث بسهولة عن طريق الموقع المحدد - السعر - نوع الملكية - نوع العقار وغيرها من التفاصيل.
ابحث عن منزل أحلامك اليوم في جميع انحاء العراق واقليم كردستان.
سواء كنت تبحث عن شراء أو بيع شقة - منزل - فيلا - مزرعة، في أربيل-بغداد- الموصل- البصرة، وغيرها من محافظات ومدن العراق كافة، في هوملي لدينا كل المعلومات التي تحتاجها لاتخاذ قرار صائب ومستنير.
يوفر هوملي بيانات دقيقة عن جميع العقارات المتاحة في العراق.
يتيح لك تطبيقنا أيضاً تتبع عقاراتك المفضلة وتتبع المنازل التي ترغب او تحلم بها بصور واضحة وبطريقة إحترافية.

ھۆملی باشیرین ڕێگایە بۆ گەڕان بەدوای نوسینگەکانی خانوو بەرە ،دەتوانن گەڕان بکەن بە پێی شوێن ،نرخ،جۆری موڵک یاخود بەشێوەیەکی ڕیزبەند.ئەگەر دەتەوێت خانویەک بکڕیت یان بەکرێ بگری ئەوا ھۆملی باشترین ناونیشانە کە ھەموو زانیاریەکانی بە وردی ئاماژە پێکردووە بۆ ئەوەی بە بێ دوودڵی بڕیاری خۆت بدەی .ھۆملی زانیاری ورد و ئاشکرای خستۆتە ڕوو کە تەنیا بە یەک کلیک دێتە بەردەستت بە ھەموو تایبەتمەندیێکەوە .


Homele is the best way to search for real estate in Iraq and Kurdistan. Search by location, price, Property type, or an array of search approaches. Homele has got you covered, if you want to rent or buy a house . We have all the information you need to make an informed decision. Homele provides transparent and accurate data on all the properties available across the country, with all their descriptions, details, and features by just one click!. Our App also allows you to track your favorite properties and create alerts for your desired area.
——Uploaded by the user
Show More

Homele Real Estate App in Iraq 3.1.6 Update
Show More

Category: House & Home Publisher: Homele.com Requirements: Andriod 5.0+ Publish Date: 26/06/2022