 QR Code Scanner - QR Reader Mod Apk v3.0 (Unlocked)
App Name:

QR Code Scanner - QR Reader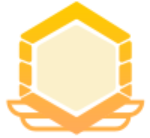 6.0

MOD Info :
Unlocked The description of QR Code Scanner - QR Reader
Unlocked
Quickest and easiest way to scan and read QR codes.
Just open the app, and start scanning your QR code. You can scan and read almost all the types of QR codes.
This QR code scanner app scans and reads the QR including normal text, web link urls, phone number or any type of data.
With this QR Reader app one can easily check the QR code data and this app also allows to open the respective app based on the types of data in the QR code.
Opens dialer if it has phone number. Opens web browser it has web url. Opens email app if it has email address in it.
QR code reader & scanner also allows you to copy the scanned data and share or send to your friends.
One tap share button also allows user to directly share the QR code scanned data.
Features:
✓ Simple, fast, clean yet beautiful
✓ No boring swipes and no boring clicks
✓ Small, light and super fast
✓ No extra permissions and no hidden background processes
✓ Straight forward app, no boring pages or navigations
✓ Instant QR scan
✓ Detects types of data like web url, phone number, email address and so on
✓ Opens the respective apps based on types of data by tapping on it
✓ Instant scan
✓ No internet connection needed
✓ Allows to copy scanned QR code data
✓ One tap to share the scanned QR code data with friends and family via email or any social sharing apps.
This is a great utility app which allows you to scan and read the QR code data with simplest of user experience.
I am working hard to improve my apps to make it better and more userful for the users. So if you like any of my apps then please help me by rating it 5 stars to show your support. If you have any suggestions or feedback, please write to
[email protected]
——Uploaded by the user
Show More

QR Code Scanner - QR Reader
Unlocked
3.0 Update
Show More

Category: Tools Publisher: Internet Requirements: Andriod 5.0+ Publish Date: 06/01/2023